Fleet Graphics
When you are serious about maximizing the exposure your company receives in the community, fleet graphics are the right signage solution. You already know about the effectiveness – and savings – that mobile marketing presents when compared to other signage products. Increase these benefits exponentially by treating a fleet of vehicles rather than just one.
Ideal for all Types of Vehicles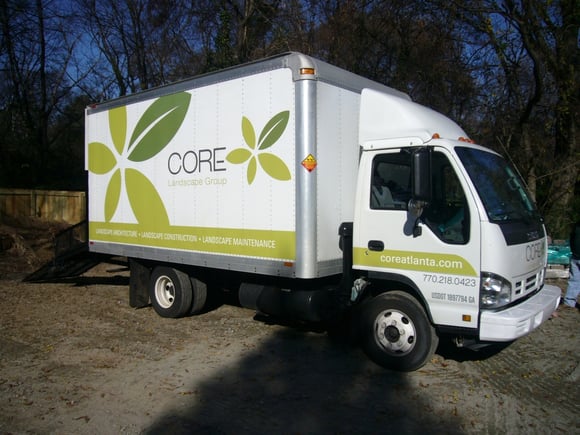 Whether you use cars, minivans, pickup trucks, standard vans, box trucks, trailers or shuttle buses in your business, applying fleet graphics to these vehicles is a snap. Choose from intricate graphics to minimal combinations of letters and logo style elements. By the way, even though the aforementioned types of vehicles are those that our graphic artists most commonly deal with, we also install graphics to the more exotic types. Examples include scooters, boats and (model) airplanes.
Become a Household Name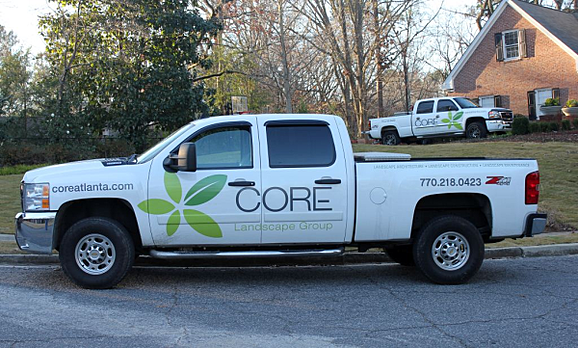 Fleet graphics easily reinforce name recognition. The display of your company's name and its associated logo creates a mini marketing presentation for the consumer in the car or on foot. It does not end there. When multiple vehicles display this information, the same consumer may be exposed more than once to your marketing message. Improving brand recognition in this manner is quick.
Quick Design and Installation Times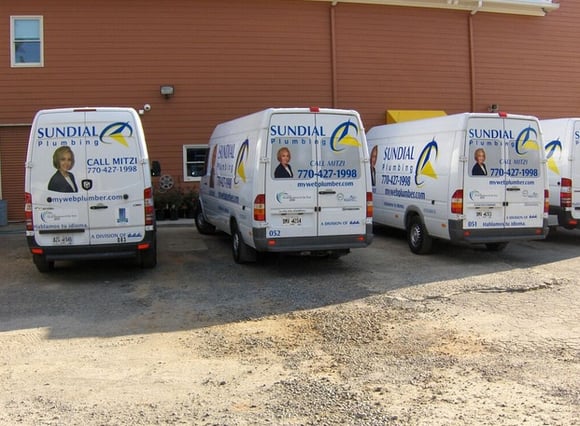 Unlike so many other signage products, fleet graphics do not require you to obtain a sign permit. This makes it one of the only exterior signs that are allowed to be displayed without authorization. Since there is no approval process, you have the freedom to make your sign as large as the vehicle permits. The absence of governmental oversight processes allows for a faster turnaround time that can have you marketing and branding with a full set of fleet graphics in just a few short days.
Reinforce the Marketing Message of Your Associates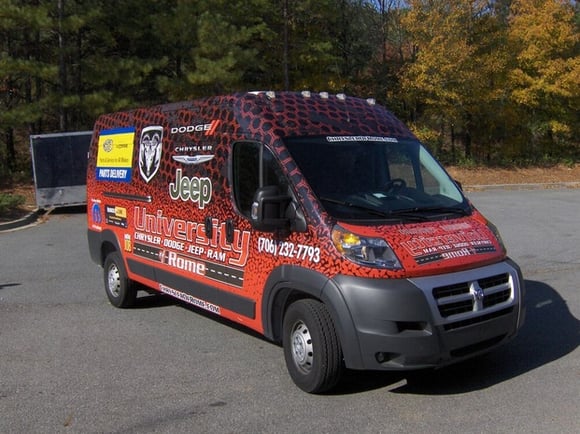 Make your employees' job easy. Consumers are far more likely to believe that your business is the right company for the job when they see your fleet vehicles on the streets. With this much exposure, consumers quickly believe that you are a niche insider in the local area.
Ordering Your Fleet Graphics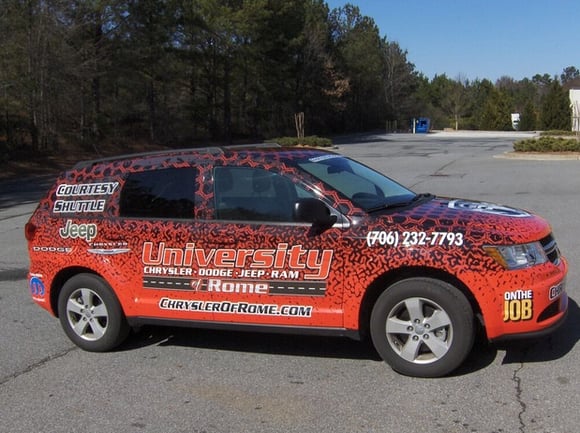 The professionals at Signs & More serve the business communities in and around Marietta, Atlanta, Kennesaw, Acworth, Rome, Calhoun and Cartersville. We routinely work with landscapers, vehicle dealerships, bakeries, contractors of all types as well as a broad range of other niche professionals. Contact us today to get started on your order.