Wall Graphics & Wall Murals
Walls have the power to shape the interaction between your customers and your staff. They determine the atmosphere of your office, set the tone for your storefront or enhance the appeal of your showroom. While in the past you might have relied on paint and standard wallpaper to get the job done, you now have the option of adding wall graphics or murals.
Wall Graphics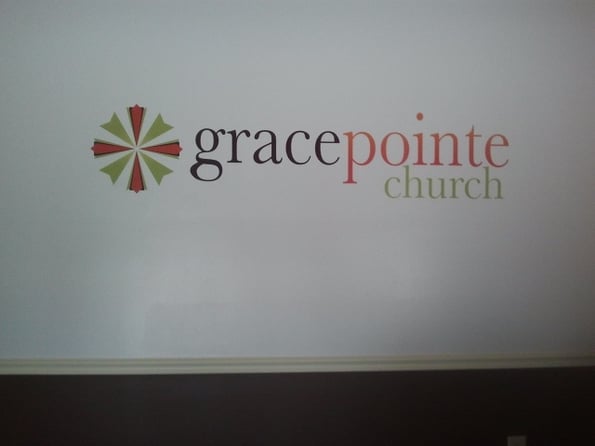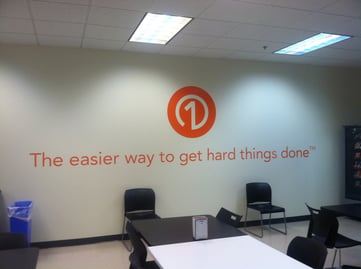 When you need wall graphics to add character to a space, the use of graphics makes sense. You choose the size, colors and image selection. Graphics can be as tall as the wall itself or as small as only a fraction thereof. They can combine decorative style elements with lettering. Case in point is GracePointe Church, which decided to display its logo and name on the wall. Much larger than a standard lobby sign, it defines the space and dresses up a large wall that would otherwise look bare.
Wall Murals or Wall Wraps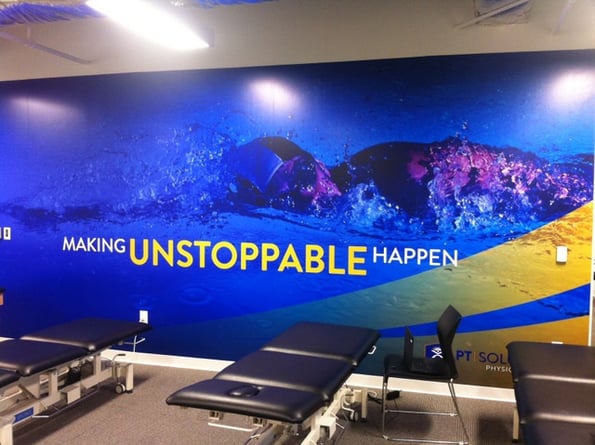 Murals are depictions of scenes or product images that take up the surface's entire space. Lettering can be a part of the design. PT Solutions succeeded in creating a conference room environment that encourages collaboration. By displaying images of patient outcome goals, the physical therapy professionals have enhanced their meeting space with an eye on their mission. Murals work well in all types of settings. Whether the room is large or small, we can adapt the images to suit the space.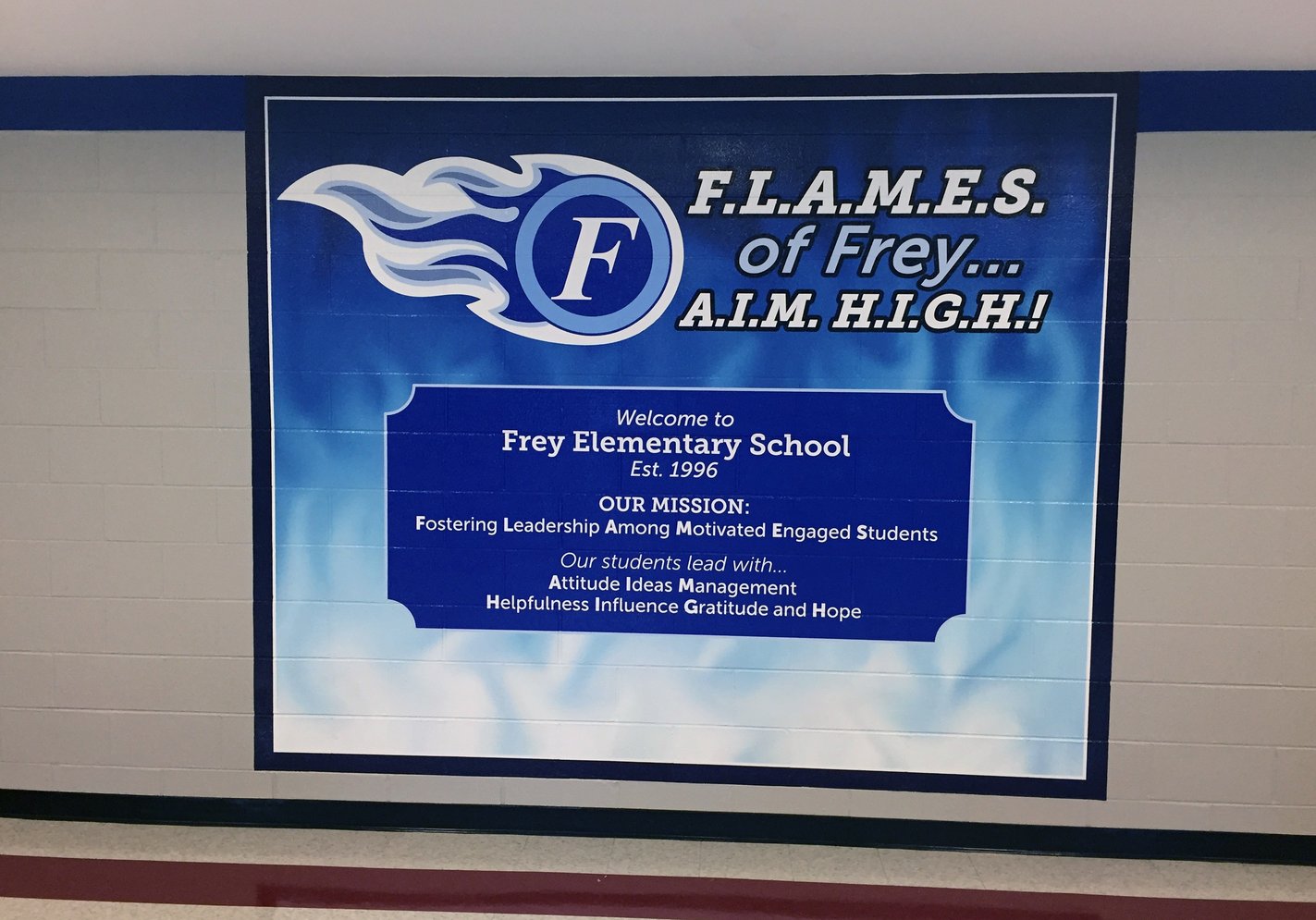 Full or Partial Wall Wraps can be used to welcome students and remind them of school Missions and Attitudes as shown above in Frey Elementary School's front lobby. This wrap is on concrete block - we can wrap anything!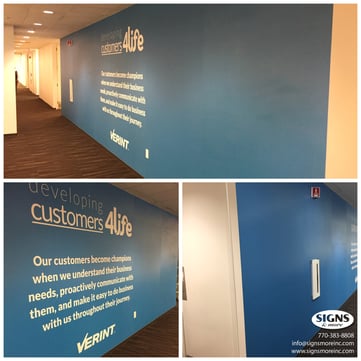 Make an impact by adding your Value Statement to your wall in your corporate colors. Our custom printed fabric wall wrap is the ideal solution for corporate branding and making your walls look great!
Column Wraps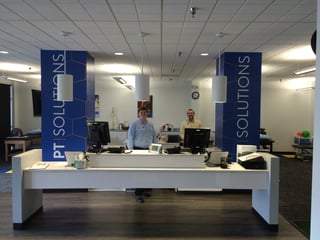 Graphics are Ideal for all Wall Displays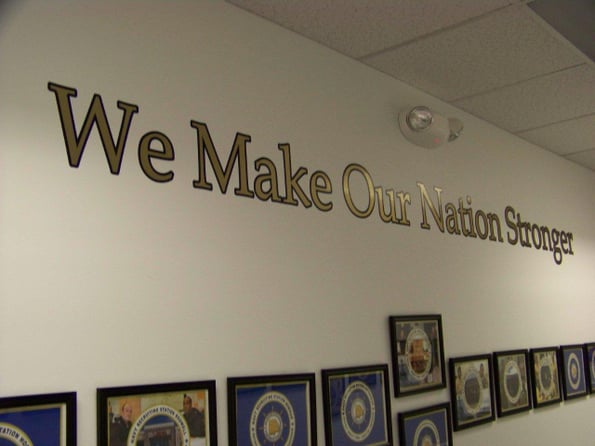 Marketing messages. Within a retail environment, the images you choose for murals or graphics combine with a clear marketing message. You frequently see this in specialty stores when one wall is dedicated to the display of a product line.
Wayfinding. Consider the use of graphics when creating wayfinding messages. Direct visitors to the locations that are of interest to them.
Inspiration. When your graphics take on the form of an inspirational saying, consider the addition of this product to a wall or above an entryway. Schools and gyms usually favor this approach.
Lobby sign. A wall graphic easily serves as a lobby sign. Incorporate it into a whole-wall mural or opt for a stand-alone display.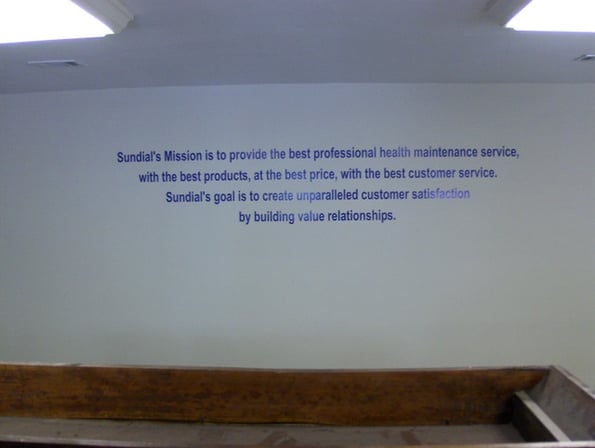 Areas We Serve
The signage experts at Signs & More routinely work with members of the business community to create the types of products that work well in a broad range of spaces. We serve business clients in and around Marietta, Atlanta, Kennesaw, Acworth, Rome, Calhoun and Cartersville. Contact us today to learn more about wall graphics and murals, and to find out how these products could transform your space virtually overnight.