Custom Banners
Our banners are made of a heavy duty 13 oz. or heavier, durable material. We provide grommet rings for easy hanging. See link for Simple Installation Instructions. Perfect for indoor or outdoor use, these banners are versatile and can be used year after year with proper care. To get the most use out of your banner, see our link "Care of Banners".
Applied Vinyl Banners
Vinyl is computer plotted/cut and applied to the banner. Simple logos can be applied using this method. We have a variety of colors to choose from.
Digitally Printed Banners
Ink is applied directly to the banner. These banners are full color and provide a high impact attractive look with good longevity.Let us know how you'll be using your banner so we can help decide the best size and production process for your application.
7 Habits School Banner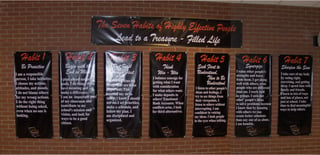 Pole or Boulevard Banners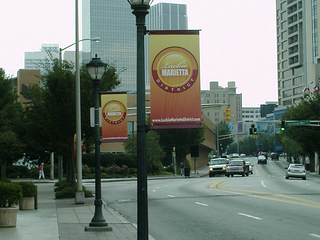 Mountainside Banner on Strong Posts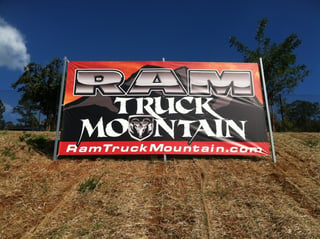 Graduation Banner
click here for more Graduation Banners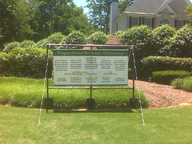 Parking Banner for Pole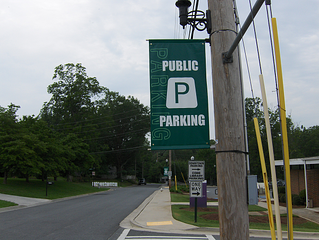 Display Banner on Customer Built Frame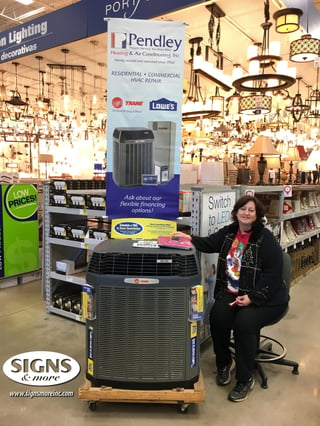 VBS Church Banner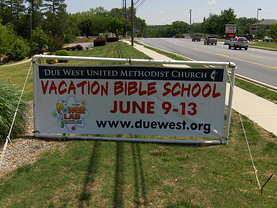 Banner as Temporary Sign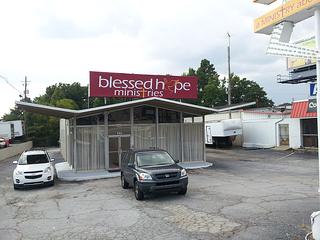 Double Pole/Boulevard Banner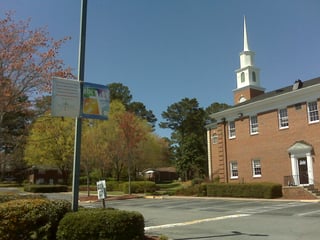 Special Event Banner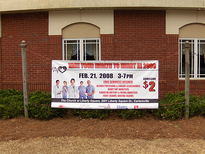 30' Fence Event Banner