LED Electronic Message Center Signs
LED Electronic Message Centers (EMC), otherwise known as LED Readerboards, Digital Displays, or electronic signs are the latest technology for allowing multiple messages to be broadcast to passersby in a short period of time. Older fashioned Manual Readerboards require manual letter changing to get different messages. These are normally changed weekly or less often. Computer controlled EMCs can be changed as frequently as you want. They can even be programmed to change at times in the future when no one is present to change them. LED EMCs are very effective advertising signs due to their ease of use and colorful messages.
LED EMCs are categorized by their pixel pitch. This is the distance between the pixels – clusters of three LEDs – one red, one green and one blue. This tells the resolution of the sign which is dependent on the distance between each pixel. This distance is measured in millimeters. The smaller the pitch, the closer together the LEDs are placed, and the higher resolution you get.
Signs & More is a distributor for different LED EMC manufacturers and will provide consultation as to which size and resolution is best for you. We can retrofit an existing sign to an EMC or build a new Monument Sign with an integrated LED EMC. Models are available to bring to our customers' sites for hands-on demonstrations.
3' x 8' Electronic Message Center with Lightbox on Stone Monument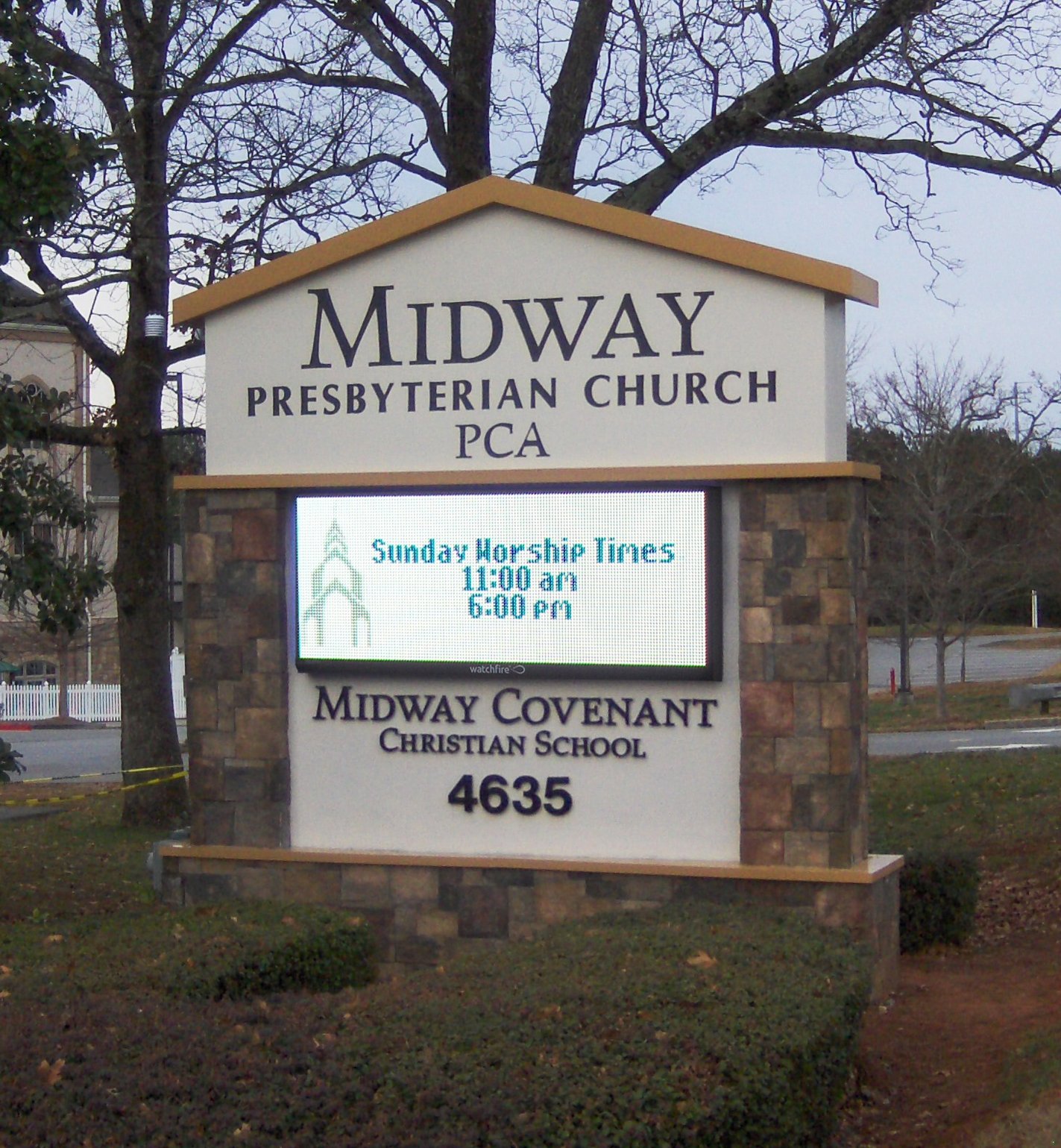 Night View - EMC, Lightbox, Dimensional Letters on Stone Monument Sign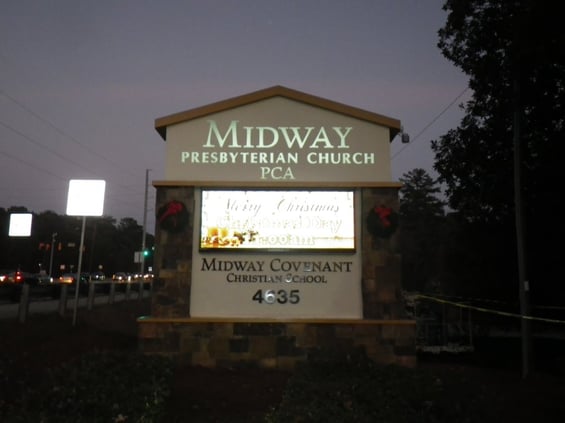 Electronic Message Center - Voter Registration
EMC with Logo Box Church Monument Sign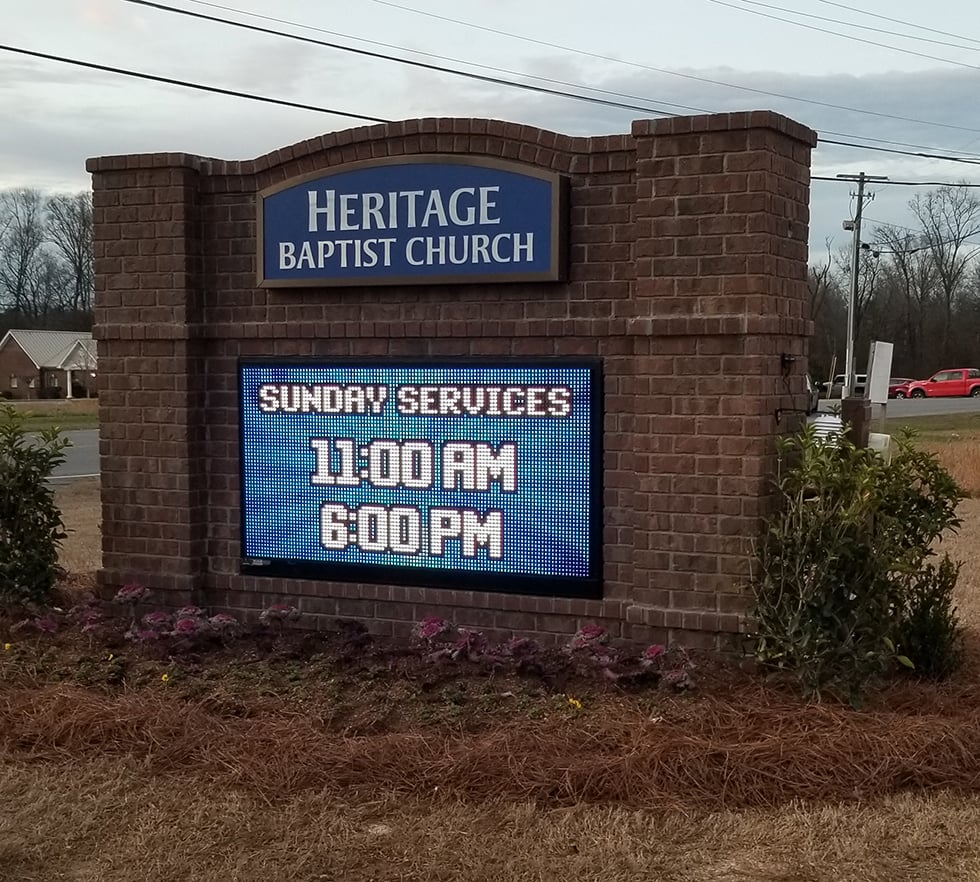 4' x 12' LED Readerboard - Display 1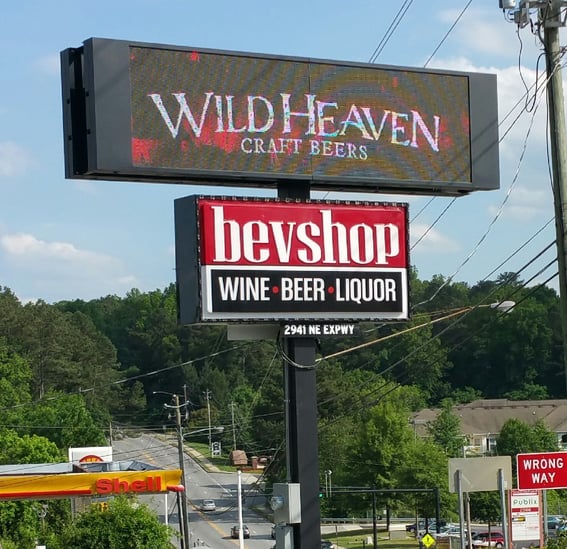 4' x 12' LED Electronci Message Center - Display 2