Toaster Cover Banners
If you need to quickly change a sign, Toaster Cover or Pillowcase Banners might be the solution for you. Signs & More will determine the best way to cover a large or small sign with a banner that will cover both sides of a double-sided sign. These can be up for a long time or go up and down every weekend. They can also be made of translucent material for backlighting.
Toaster Cover Coming Soon Banner - Replaced Later with Permanent Sign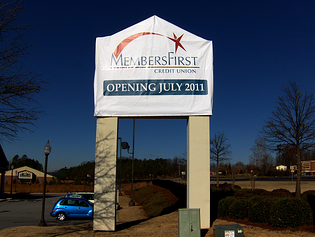 Monument Sign Renamed with Translucent (lights up at night) Toaster Cover - Installed in Jan, 2010 & still looking good!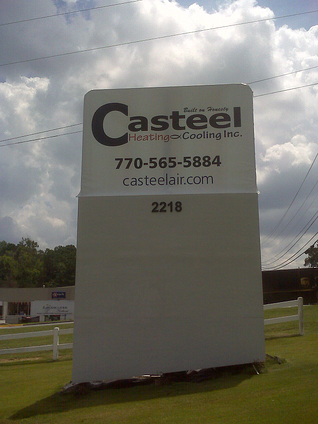 Post Sign with Toaster Cover New Name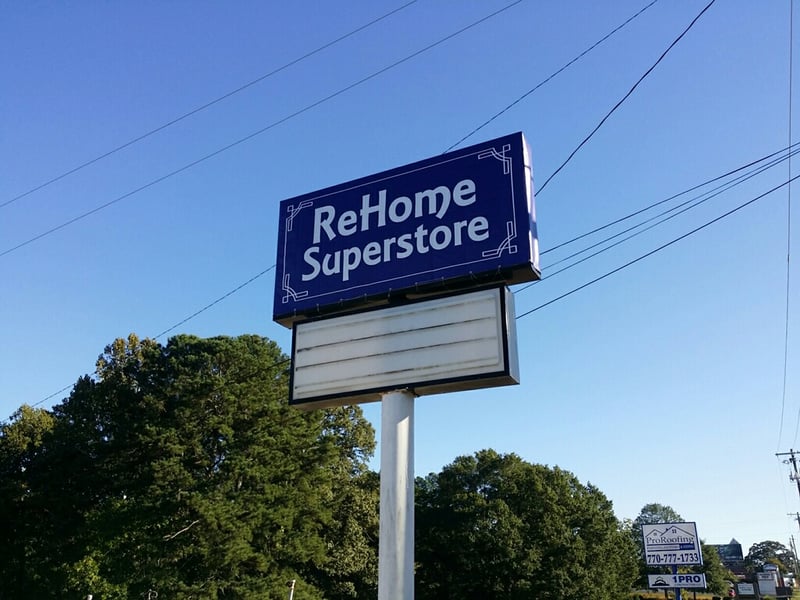 Church Places Pillowcase Banner over School Sign on weekends only to announce Services