Advocates for Children is a non-profit organization serving the children and families of Bartow County and other surrounding North Georgia counties. Advocates offers safety, comfort and hope to about 2,500 children and youth each year by providing resources and support to strengthen our community of families. Their special programs and services include the Flowering Branch Children's Shelter, Court Appointed Special Advocates (CASA), First Steps, Teen Pregnancy Prevention, Project Safe Place and more.
The largest annual fundraiser for the Advocates is the DUCK DERBY. This year's race is the 10thAnnual and the goal is to have 30,000 rubber ducks racing down the Etowah River at the Riverside Day Use Area in Cartersville on MAY 14. The person who purchases the winning duck will drive away in a brand new Honda Fit donated by Honda Carland North.
Signs & More has been honored to provide signs and banners for the event. And especially gratifying is designing and wrapping the DUCKMOBILE.
Below are the steps that lead to the birth of the Duckmobile:
Concept– Advocates determines the theme for the duck each year. 2011 marks the 10th year the Derby has been a part of the Bartow community and a celebration of A Decade of Ducks is now underway with a superhero theme. Event mascot "Quacky" can now be seen with a cape to represent local heroes who work to help children.
Design – Signs & More takes the theme and incorporates that into a partial wrap. Proofs are developed and approved by the Advocates.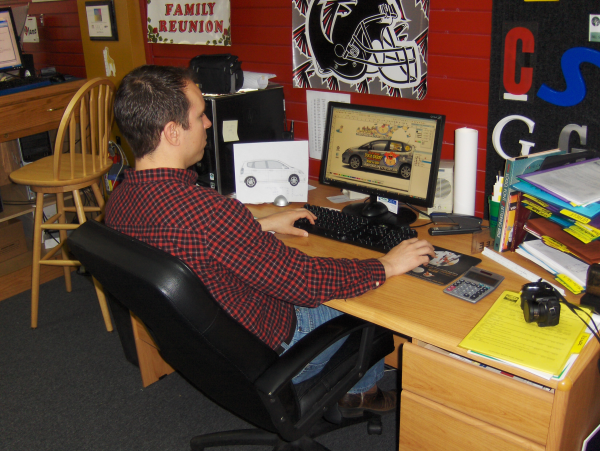 Manufacture – the wrap is printed on special vinyl made to go around curves/corners on the car. Then it is laminated with a protective clear coat.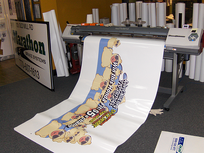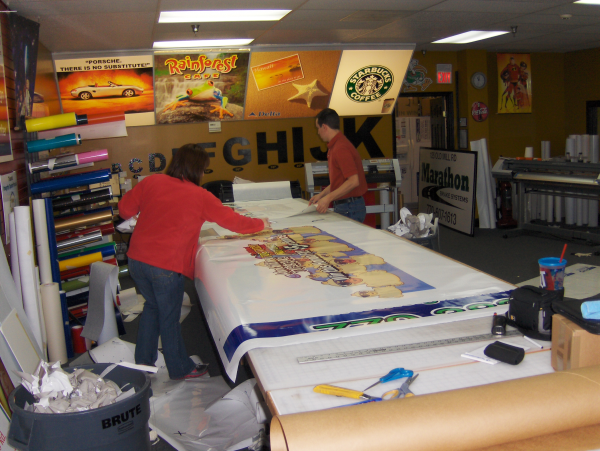 Application – it takes a special skill to get the material properly placed on the car. First the car is cleaned with alcohol and then primers and sealers are used to ensure proper adhesion on indentations.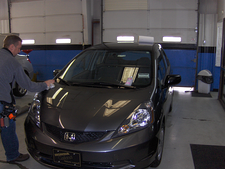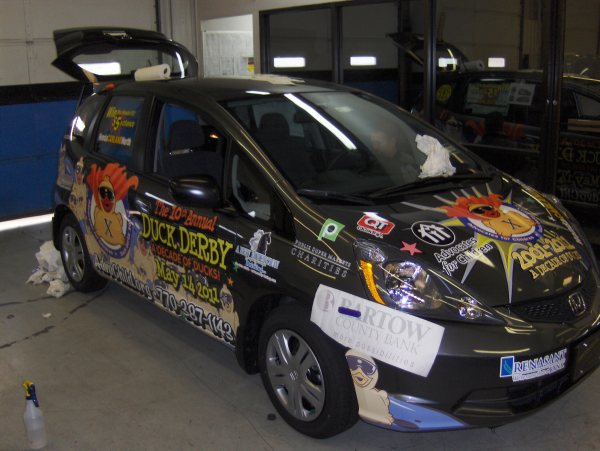 Celebration– The Duckmobile is ready for its new owner.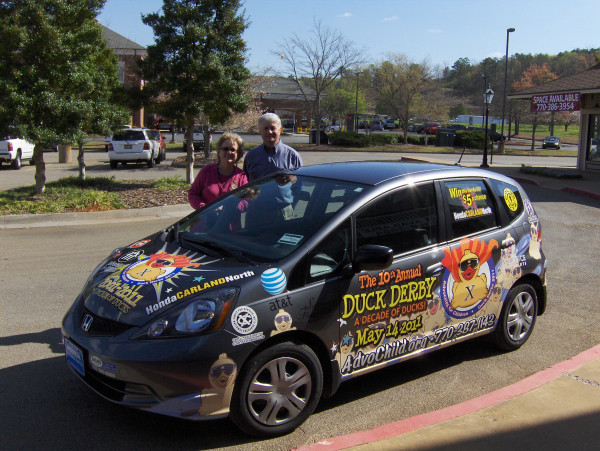 Want to get more involved in the community? Advocates has just the answer you're looking for! Volunteer opportunities abound whether you'd like to help with events, spend some time as a mentor for a child at the shelter, fix a meal for the kids at the shelter, or any number of things.
OR BUY A DUCK (OR MANY DUCKS) TO SUPPORT THE ADVOCATES FOR CHILDREN AND MAYBE WIN THE CAR!!!!! Come to Signs & More to buy your ducks or buy them online.