Are you thinking of adding wall graphics or wall wraps in Atlanta, GA? You have plenty of options. Yet sometimes the sheer volume of available choices makes it difficult for our business clients to envision their storefronts or offices. The experts at Signs & More are committed to making this process easy for you.
Wall Graphics vs. Wraps
Although plenty of folks use these terms interchangeably, they actually mean different things. A wall wrap is the latest trend in office and store wall coverings. It replaces the traditional wallpaper. Wraps let you display digitally imprinted images directly on your wall. This wall may be in your conference or training room, the office's lobby or in the hallway.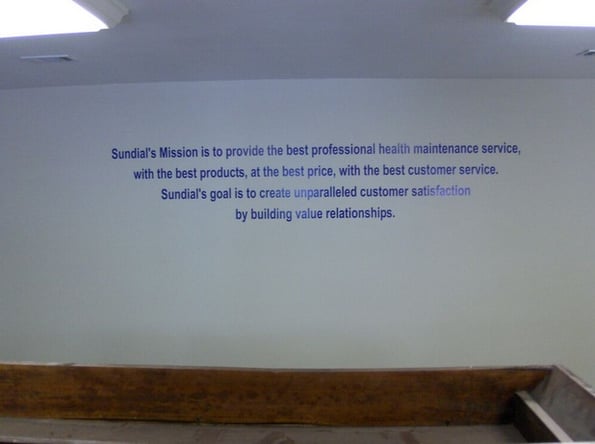 Wall graphics, on the other hand, feature cut vinyl that is applied directly to your wallpaper or painted surface. It may display your logo, a message, an inspirational saying or your lobby sign. In fact, vinyl wall graphics are a lot less expensive than three-dimensional letters you would traditionally place in your reception area – even though it is possible to achieve a similar appearance.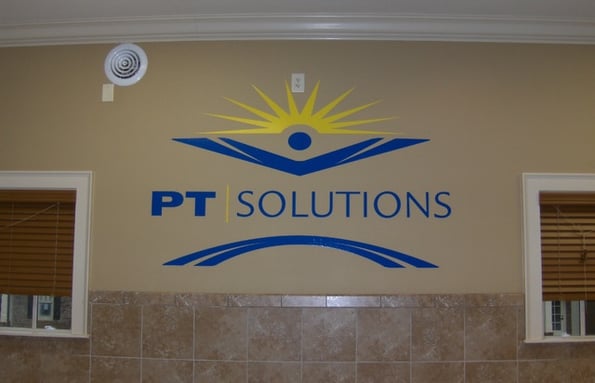 A Word on Window Graphics
Wrapping a window is another trend that is quickly catching on in locations with multiple panes. When you do not need the windows for product displays or to allow for a view of the area, why not use them to communicate your marketing or branding message?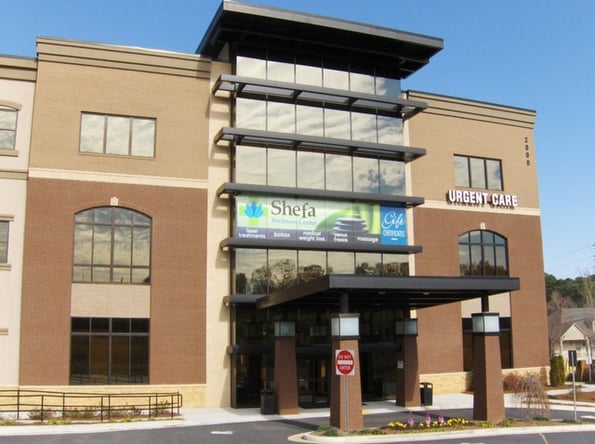 Case in point is the Shefa Wellness Center. This venue advertises laser treatments, medical weight loss plans and gift certificates while doing business in a building that also houses an urgent care center.
Examples of Effective Wall Graphics in Atlanta, GA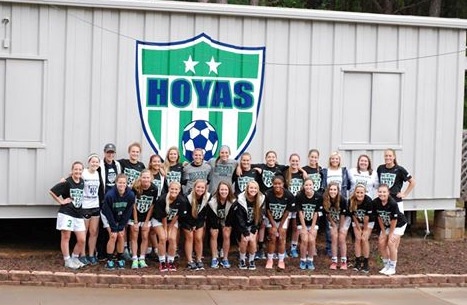 Some of the best uses for wall wraps and wall graphics (as seen throughout this post) include:
Mission statement. Sundial uses wall graphics to display its mission statement. The blue lettering is clear, easy to read and informs those in the building about the company's goals.
Vision. PT Solutions is in the business of physical therapy. Its meeting room features a wall wrap displaying athletes playing their sports. The images remind those in attendance of the company's mission.
School pride. Harrison High School displays a wall graphic honoring its soccer team. They are the state soccer champions for 2014. The wall showing off the graphic is ideal for photo opportunities with the team as well as for heightening school pride.
Inspiration. Schools in particular, appreciate the opportunity to inspire students with quotes. It is not necessary to take up an entire wall to do so. A quote that takes up the upper eighth of a wall is easy to read and lets you communicate with students and visitors. In fact, add different quotes to the upper portions of the walls all around your venue.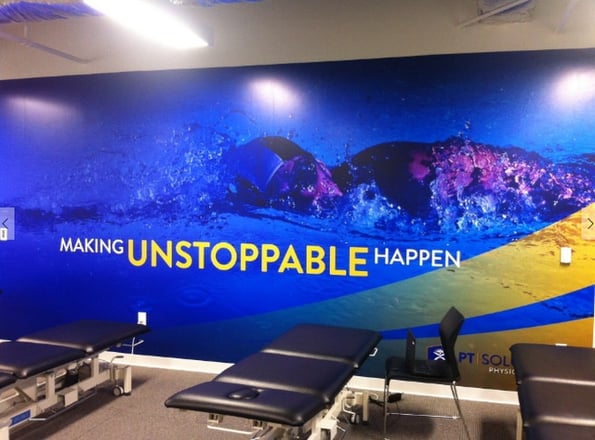 Ordering your wall or window wraps as well as your wall graphics is as quick and convenient as contacting our graphic artists. We work with you to create a design that perfectly communicates your message in the most visually appealing way possible. Whether you seek to inspire others or intend to advertise a business, we can help. Call us today to get started!