It is a common misconception that only large trucks or trailers can be wrapped. This is simply not true. Although you frequently see them on the road with excellent wraps, Signs & More professionals provide full vehicle wraps for Atlanta business owners that drive considerably smaller cars, trucks or vans.
Pizza Delivery Vehicles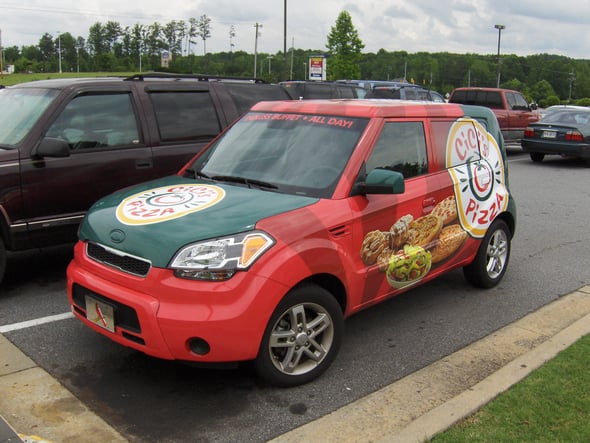 Do more than just put a magnet on the car. Instead, wrap it to display your company's colors and logo. Spell out the name of your eatery and display spot graphics that show off some of your most popular products. Lettering that is offering contact information and showing off highlights from your menu rounds out the ideal pizza delivery vehicle wrap. This type of wrap is also excellent for a catering company.
Courtesy Shuttles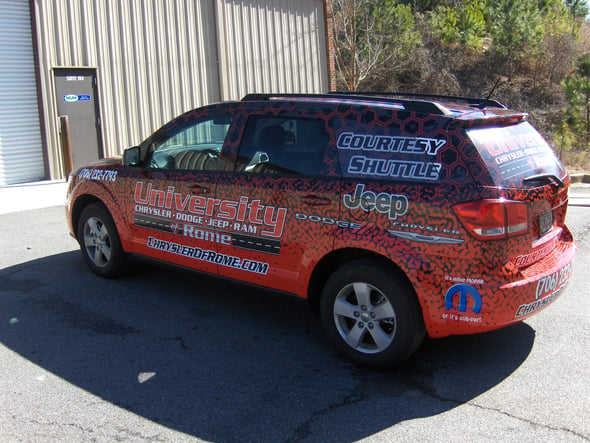 When your hotel, car dealership or auto repair shop offers a courtesy shuttle to customers, make sure that consumers on the road know about it. This is a great time to underscore the value-added experience of doing business with you. In addition, this type of wrap allows you to capture the eye of passersby with creative graphics that highlight the lines of the vehicle.
Advertise Your Service Business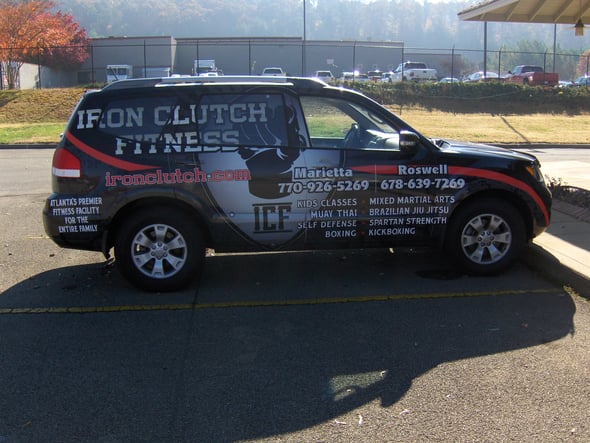 Do you own a gym, a martial arts school or a shipping store? Let folks know about it by wrapping your vehicle with information about the business, its company colors and niche explanations. Contact information lets those interested in your business get a hold of you to schedule tours or ask more questions about the services. Moreover, you have the power of marketing to a broad range of consumers by using this vehicle for all types of errands.
Franchise Wraps Brand and Advertise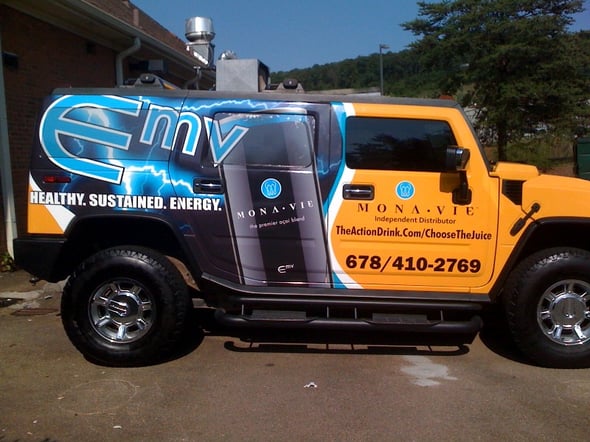 Whether you are a multi-level marketer or a franchise owner of a popular business, full vehicle wraps introduce your company to your new territory. These types of wraps are particularly effective when you install them on unusual vehicles. For example, scooters, hummers or vans are ideal for the use with these graphics. These types of vehicles are somewhat rare on the roads and therefore draw the eye because of their looks. When you augment the appearance with the wrap, you do not just grab the eye but you ensure that consumers remember you.
Trailer Wraps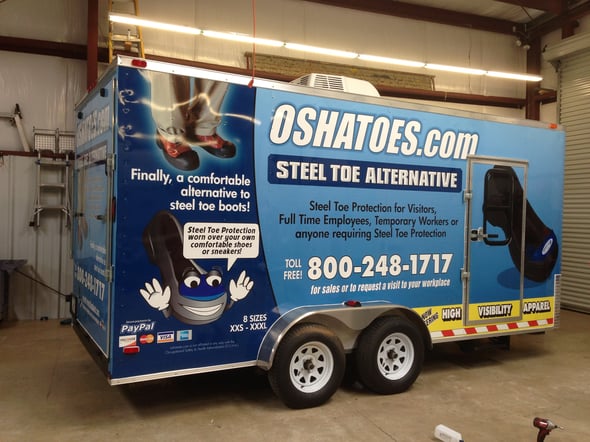 When you are not sure about wrapping your vehicle, at least treat your trailer. This is an ideal method for entrepreneurs who are using their personal vehicles to tow a business trailer. When the trailer features the wrap, your vehicle remains yours after hours and does not make you take the marketing message along. The sizing of a trailer is ideal for billboard-style displays that advertise everything form footwear to landscaping services.
Putting Together the Ideal Wrap
Contact our experts today for more information on the installation of your next wrap. Whether you have one vehicle or a fleet, we install Atlanta vehicle wraps and graphics to anything that you can push, drag or drive onto our lot. We also wrap boats and planes. In fact, we can even treat model boats and planes, which is a great way of displaying your company's information while you are engaging in your favorite hobby.