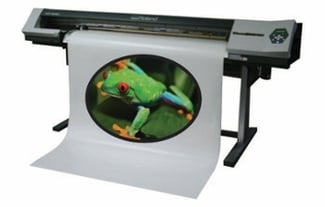 When your company is searching for the shop that offers the best sign printing in Cartersville, GA, we are confident that you find our business to be the one that meets all your needs – and exceeds them. How can we be so confident? The answer is simple: our digital printing quality is unbeatable.
What is Digital Printing?
Digital printing is quickly eliminating the use of plates. It relies on hardware that uses the basic four print colors to create colorful images and print products in a broad range of sizes. When you proof an image and send it back to us as ready to print, we can use this actual computer file to communicate with our print equipment to manufacture the signage that you require.
Not the Average Printer Setup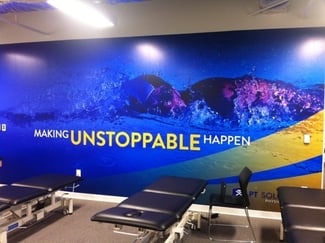 That said, the digital printing process is successful when the hardware is optimized. When outfitting our workshop, we carefully vetted a broad range of equipment options to decide on the ones that would meet our printing needs. We opted for printers that could handle the transmission of digital-based files onto a wide variety of materials such as vinyl, acrylic or plastic. The equipment is configured to handle small projects and large runs of thousands of posters or decals.
Adding the Human Element to the Equation
Our team of professionals is trained to create the kind of product that the shop stands behind entirely. In addition to championing customer satisfaction and the creation of products that meet (and exceed) expectations on a consistent basis, we believe in providing you with a free sign analysis to ensure that you get the right product for your needs.
Putting it All Together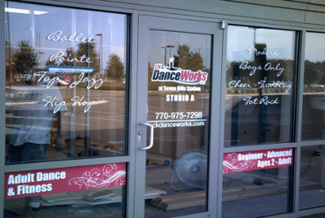 When you require excellent digital printing in Cartersville, GA, Signs & More is your go-to shop. It does not matter if you have a small project or a major one; we pay close attention to quality control and excellence. Examples abound.
Printed banners. Advertise your grand opening, the upcoming sidewalk sale or the planned annual discount extravaganza with full-color, digitally printed banner products.
Customized decals. Are you handing out bumper stickers to parents who take their children to your daycare? Do you want to use customized decals to spruce up the look of your equipment? We promise you exact color matches with existing signage solutions and vibrant colors that catch the eye.
Wraps. Apply vinyl wrap to a wall, car or water cooler. Your message stands out with durable vinyl that highlights your business information. We work with you to put together a design that suits the size of the substrate and the volume of the message.
Getting Started on Your Project is Easy
Contact our professionals to learn more about the digital printing process and how we can make it work for your business. Whether you need posters, window graphics or something else altogether, our pros consult with you or your management team to get it right. Contact us today to learn more about the process and to get started on your project.