Standoff Signs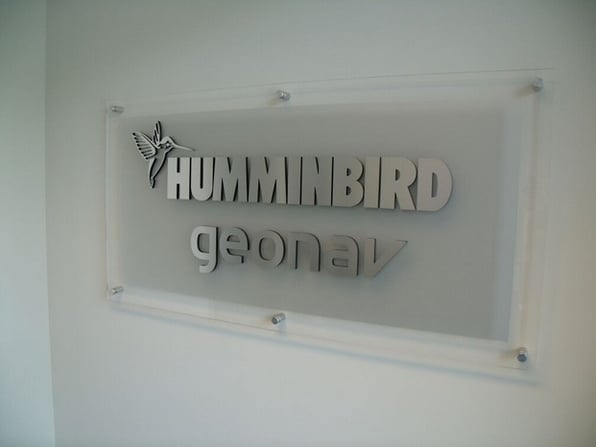 Is there anything more distinguished and elegant than a clear acrylic board with aluminum dimensional letters, which is attached to the wall with brushed aluminum standoffs? Sure, it is possible to mount these signs to the wall with the use of invisible hooks or even with strong tape – depending on the substrate and the weight of the sign – yet standoffs bring a level of chic to a space that is difficult to top.
Multiple Options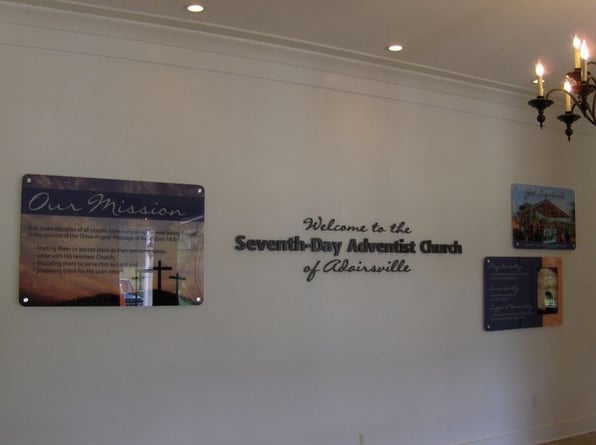 Not all standoffs are created equal. Most are round - round barrels and caps. That said, we have worked with clients who preferred a square look. Even among the rounded products, you have options. Some come with a machined edge around the front portion, which creates a groove that adds visual appeal to the display. Others are rounded or present with a bit of an edge.
The material does not have to be brushed aluminum either. Polished chrome is another look that some clients prefer over the satin appearance. When you want a completely different material or color, we can do that, too. Aluminum, steel and plastic are the most common requests.
Barrel Size Matters
The standard standoff for a typical lobby sign measures one inch from the wall (barrel) and three quarters of an inch from the sign's front (cap). Once again, there are options. The cap portion of the setup can also measure one-half of an inch all the way up to 1 3/8 of an inch. The barrel portion does not have to be longer than three quarters of an inch.
Mounting Choices
The standard mounting choice involves four to six holes drilled through the sign. We insert the barrel of the standoff through the sign, affix it to the wall and then place the cap on the front to create the finished mount.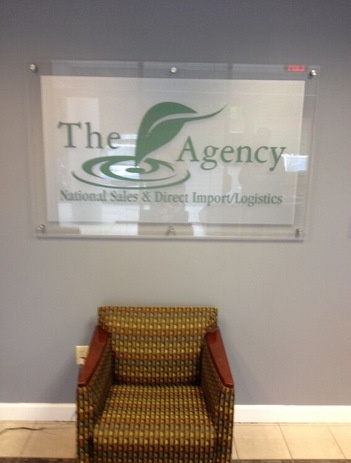 When you prefer to leave the sign intact, you have the option of requesting an edge standoff. Often working with a cable system, these products resemble clamps that hold on tight to the sign and feature a barrel system for inserting a strong cable to hold the product. In the alternative, we also work with clamp barrels that mount directly to the wall.
Why Go with Standoffs?
Three-dimensional perception is a visually attractive method for signage displays. Although there is nothing wrong with flat signs that are directly mounted to the wall, the use of the standoff enhances any 3D style elements that are already part of the sign's setup. In addition, this is the kind of look that grabs the eye's attention.
Areas We Serve
When you want to make a great first impression on potential clients, you cannot go wrong with a 3D display. The experts at Signs & More serve the business communities in and around Marietta, Atlanta, Kennesaw, Acworth, Rome, Calhoun and Cartersville. And we ship these signs all over the country. Contact us today for more information or to get started on your order.