Have an event for which you need advertising? You want to expose the public to your business but do not have a sign yet? Have a new product, sale or hours that you want to announce? You want to be able to move your advertising from place to place? You need a BANNER. A banner is an inexpensive way to place a sign temporarily. It is also very mobile and can be stored very easily.
Stage Banner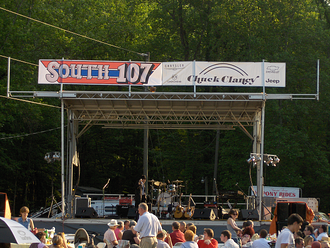 Street Banner Pole Banner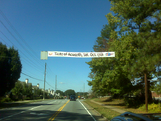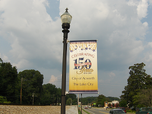 Banners are made of plasticized vinyl. The plasticizers are what give the vinyl its flexibility. The banner material comes in rolls in varied widths, allowing the printer/sign maker to create custom sizes. Each banner should have a series of grommets or pole pockets to make installation of the banner simple. At Signs & More, we create edging using banner tape or stitching. This provides a smooth edge and increases the strength of the banner. Usually banners come in white but other colors are available as well. You can get vinyl banners from 10 oz. weight to 19 oz. weight. At Signs & More, we prefer to use 13 oz. weight for single-sided banners since it is more durable and opaque than 10 oz. and more flexible than 19 oz. We use a heavier "block-out" banner for double-sided banners to prevent images from showing through the banner.
Digital Printed Event Banner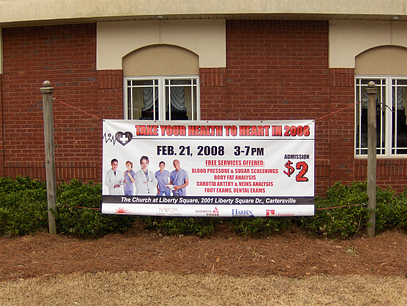 Graduation Banner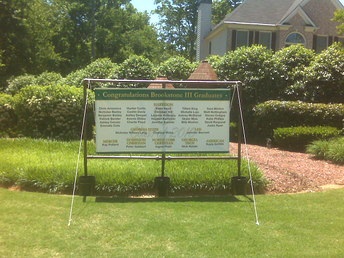 There are three main methods to create print on the vinyl banner
Cut vinyl – The vinyl is applied 1-color at a time.
Digital printing – Preferred when a variety of colors/designs is necessary.
A combination of cut vinyl and digital printing – Allows print to have many colors and changeable areas.
Changeable Copy Full Color Banner - Digital and Vinyl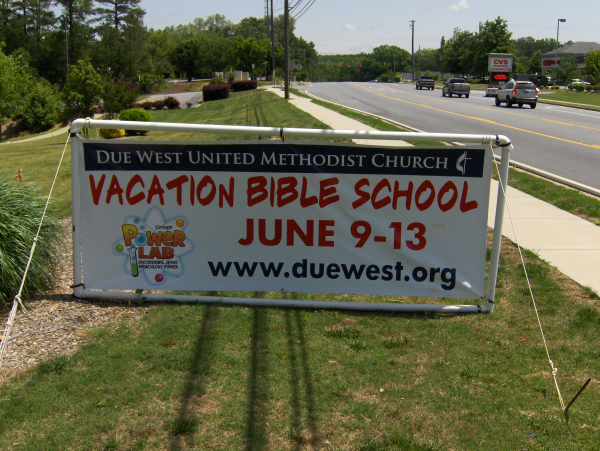 Due to the ability to customize the size, print and flexibility of banners, the banner is a true workhorse of the advertising world. Signs & More, Inc. (770-383-8808) will work with you so you may place your banner everywhere. See Trade Show Displays for additional banner ideas/uses.