MUST Ministries opened a new facility on Cobb Parkway in Marietta in 2008 to allow for the expansion of the Homeless Outreach Programs at the Elizabeth Church Road location. Moving offices and functions to the new building opened area for more housing at the original building.
MUST Ministries Lightbox with Pan Face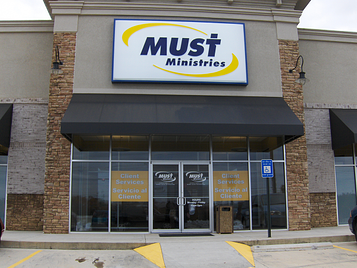 John Moeller, President & CEO of MUST, contacted Signs & More to help outfit this vast facility with the signage they needed to help their clients and volunteers move easily throughout their newly acquired space. Interior and exterior signs were designed, specified, approved, manufactured and installed.
ADA Room Sign and Window Graphics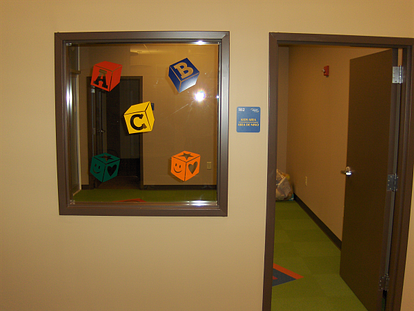 ADA Signage was needed as well as bilingual signs.
Bilingual Perforated Vinyl Signs on Doors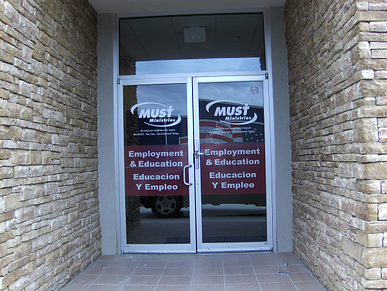 Volunteer and Directional signage, inside and out, make it easy for all who come to MUST to find where they want to go.
Color Coded Wayfinding Signs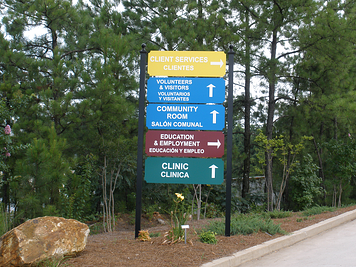 A new Clinic also can be found at MUST.
Lightbox and Channel Letters - Green Color Coding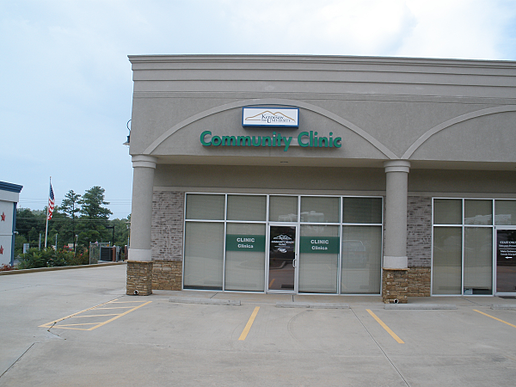 Visit the Foothills of Kennesaw location on Cobb Parkway to volunteer at MUST or to learn more about this wonderful community program.
AND let Signs & More help you to outfit your new or previously occupied facility with the signage you need to lead customers to and through your business.