Can your customers/clients see your sign?
The U.S. Small Business Administration has completed research that confirms that a sign is the most effective part of your advertising plan, especially for small businesses. Their findings show that the bulk of retail and service businesses' success rates point to the effective use of visible signage. Almost 50% of new customers stop in at a location because they saw the sign.
Clean Easy to Read Faux Stone and Stucco Logo Monument Sign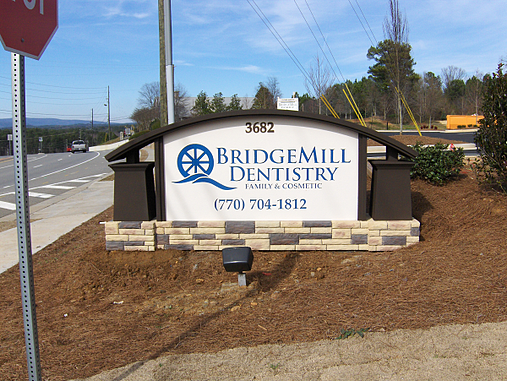 With an aging population (the Baby Boomers) it is even more important that your sign be able to be seen/read from a distance. In general, if your text has taller, wider strokes, it can be read from further away. For instance, studies show that 24" letters can be read from 550 feet away. So a vehicle traveling at 50 mph will be able to view characters or letters for 7.5 seconds. 36" letters can be read from 820 feet or 11 seconds at 50 mph. With only that long to be read, the message must be clear and concise.
Rolling Billboard with Clear Easy to Read Logo in Reflective Vinyl for 24 Hour Readability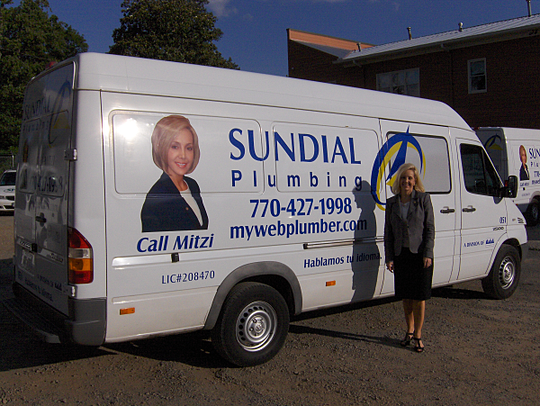 From this information, you can easily understand that it is important that the letters on your sign be large, easy to read and visible/unobstructed by trees or bushes.
Tall Monument Location Marker Sign with Full Logo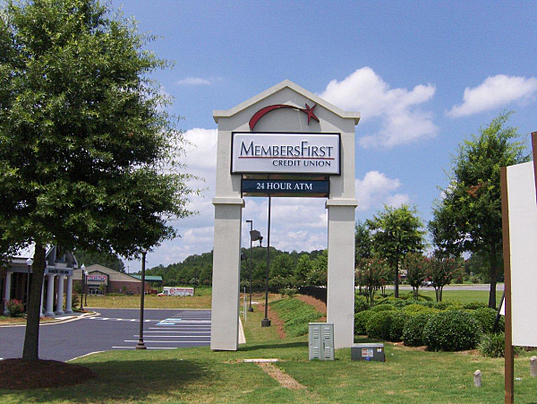 A sign is your introduction and "handshake" with those passing by, identifying your business to existing and potential customers. We live in such a mobile society, and the U.S. Census Bureau shows that 18% of households relocate each year. As your customers move, you need to replace them by attracting new customers. Remember: a business without a sign is a sign of no business.
Effective signage can increase sales as much as 65%! Let Signs & More design and create a sign to get YOUR message across! Call today at 770-383-8808 and we will help you get started.