Signs & More is all about teamwork with all the different subdivisions and
apartment complexes we work with. Whether it is bringing in signs that need some
loving or signs that do not quite have their logo up to par as the property, we
are here to help. We strive to give each project as much attention to detail as
possible so that each customer is proud to hang their new and improved signs
around their beautiful property.
Village at Town Lake
Village at Town Lake in Woodstock, Ga was a subdivision that
came to us hoping we would be able to renovate the entrance signs in their lovely
subdivision. The signs had succumbed to the power of the sun and the top
layer of paint was completely worn down. At our shop we were able to sand down
the signs, prime them and repaint them to once again look brand new and
withstand the weather better this time.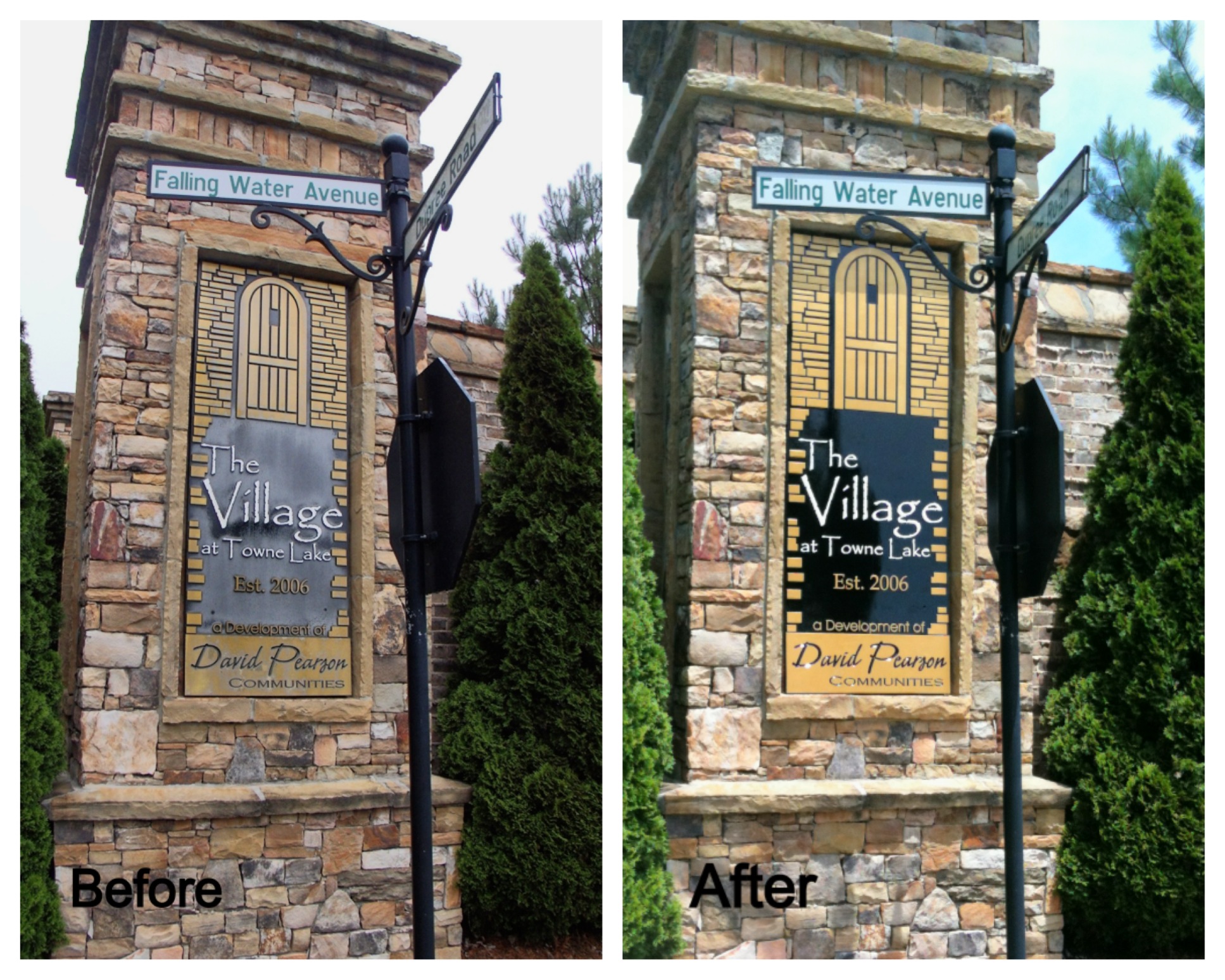 Highland Hills Apartment
Highland Hills apartments located in Macon, GA came to us
looking to make their signs look just as nice as their apartment complex. A few
of the signs were dated and a bit weather worn, after some teamwork between us
and the Highland Hills team we were able to give them what they needed. We
enhanced some signs by either beatifying or fixing them and also added new ones
allowing for more eye appealing signage and creating a nice fit for the
complex.
Before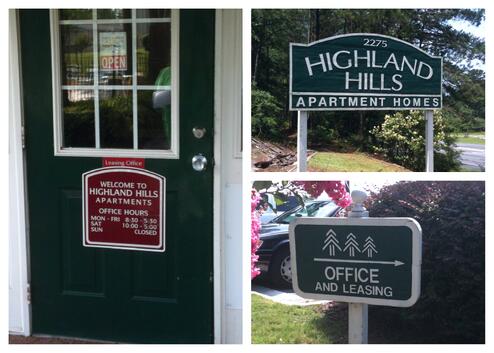 After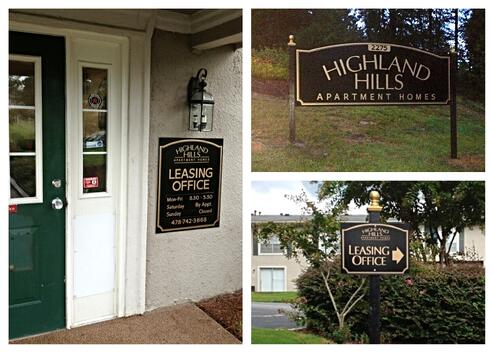 Chadwick Place Apartments
Chadwick Place Apartment complex in Huntsville, AL needed a new
entrance sign and came to us willing to redo their logo to make it a great
entrance to a very nice apartment complex. We were able to turn their simple
logo into a more attention grabbing logo bringing them more recognition to
anyone passing by looking for a new inviting home.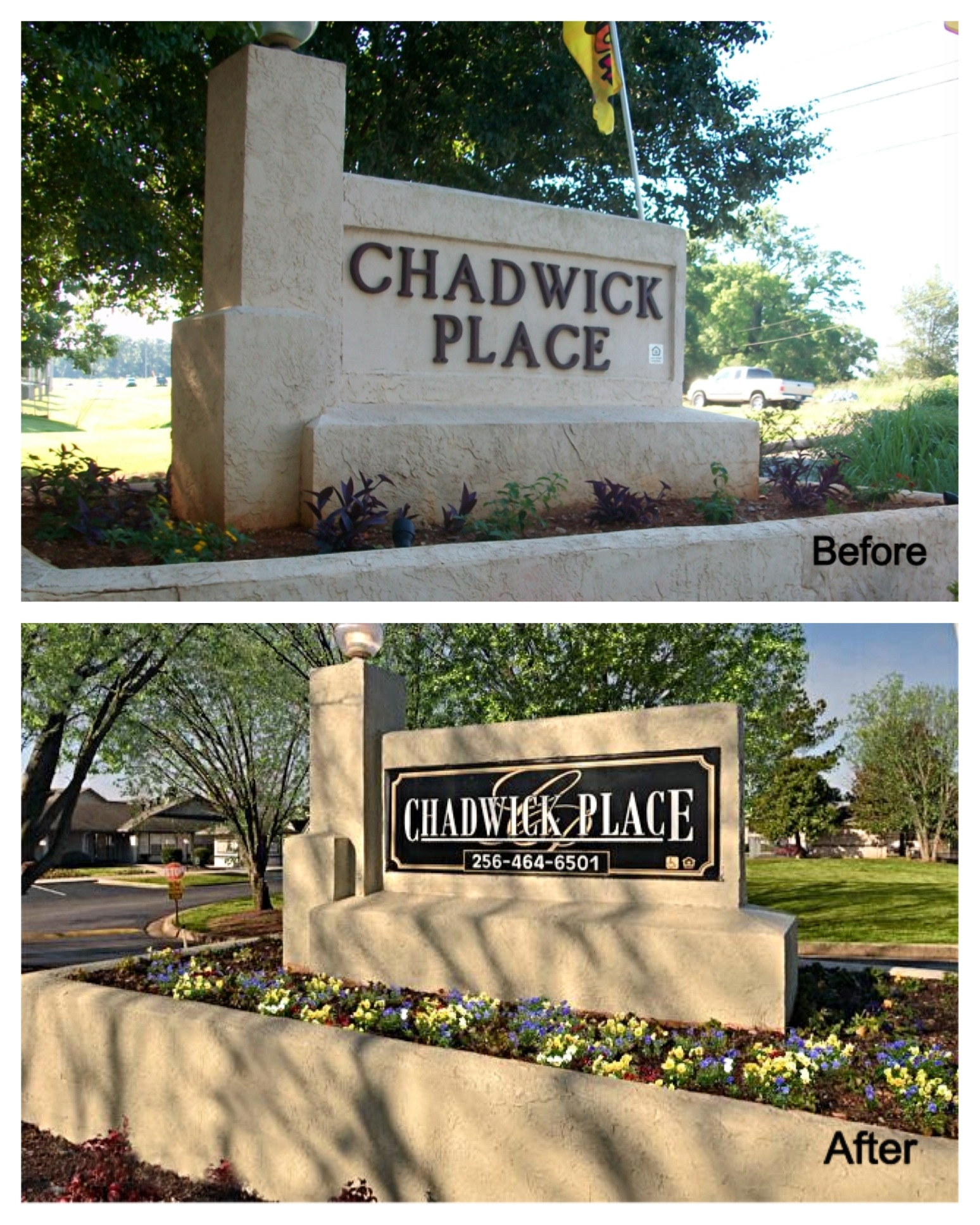 Please call us today (770-383-8808) and see how we can help you with your entrance signs.