Signs and More, Inc was contacted by Emory University to place an Internally Lighted Channel Letter Sign on the New Location for their School of Nursing. They were moving into a building that had formally had a Wells Fargo Sign where they wanted the School of Nursing Sign to go.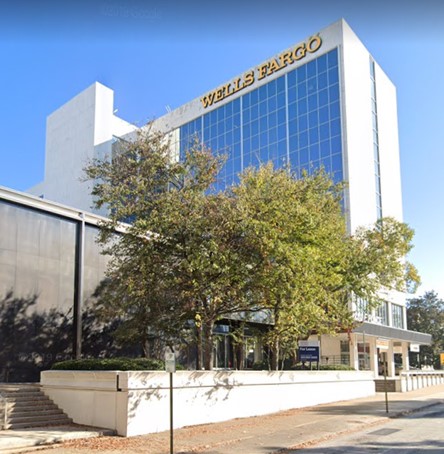 Emory wanted a sign in keeping with their status and reputation, while being visible for people on the street. Signs and More began with a survey of the building. We found that the sign would be over 6 stories up and blocked by a lower section of the building with no direct access.
Signs and More proposed Direct Mount Day/Night Channel Letters (Black for proper visibility during the day and shining White at night). The overall size of the sign was proposed to be 56" tall by 639" (53.25') wide to allow visibility from the street.
The building is located in DeKalb County, whose written sign regulations did not allow for a sign this large. Upon further investigation, we found that if a building is named after its major tenant, Building ID Wall Signs are allowed. We worked with Emory University and the building owner to make sure that the building's name was changed to Emory School of Nursing.
After the Sign Permit was approved, we began manufacturing, still leaving installing the letters through what we found to be a marble wall as the most difficult part of the project.
There are two normal ways to approach installing a high sign like this – 1) Using a very tall lift from the ground and 2) Using a "swing stage" (suspended scaffolding) coming down from the roof.
Extra Tall Lift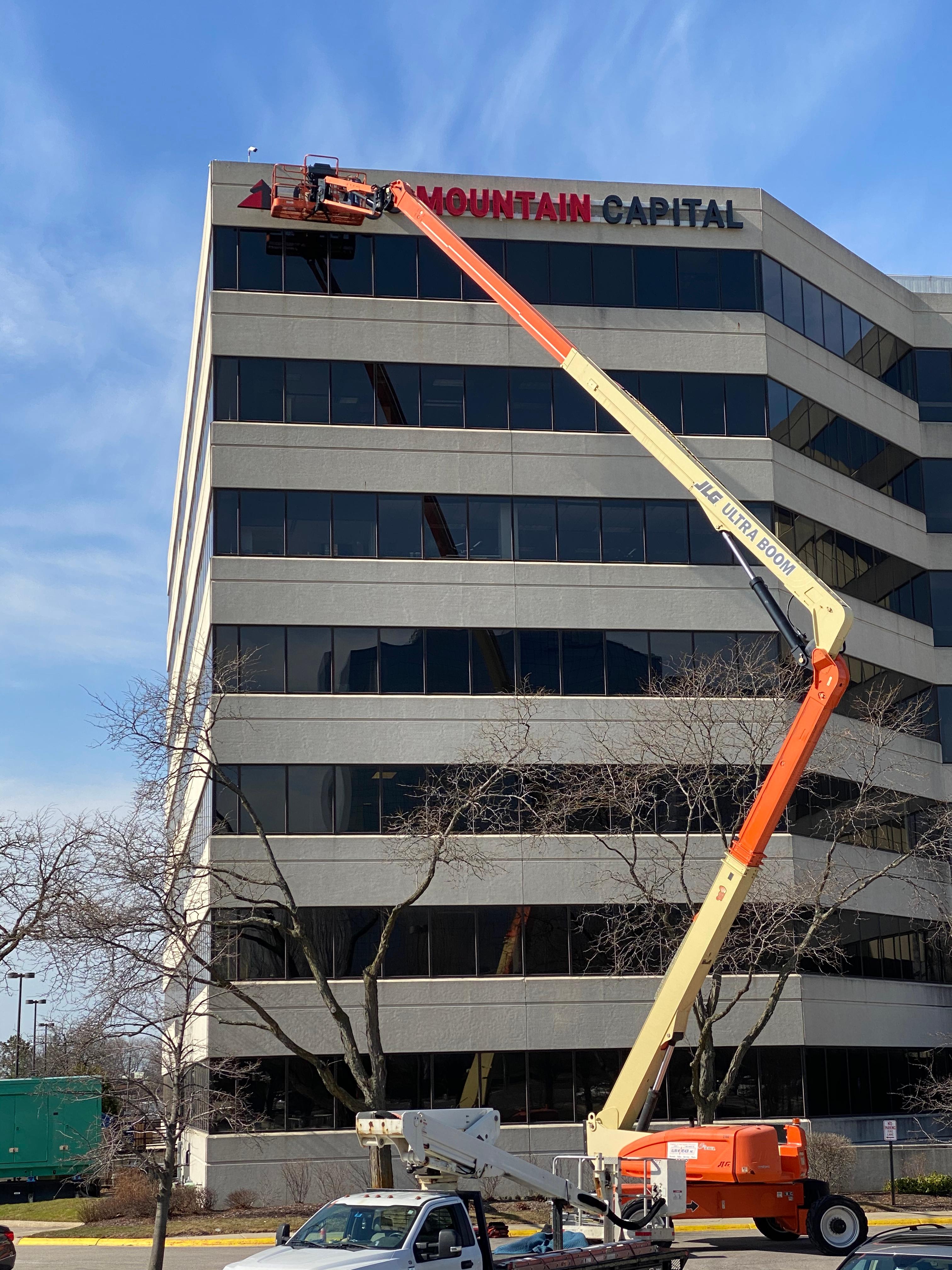 Swing Stage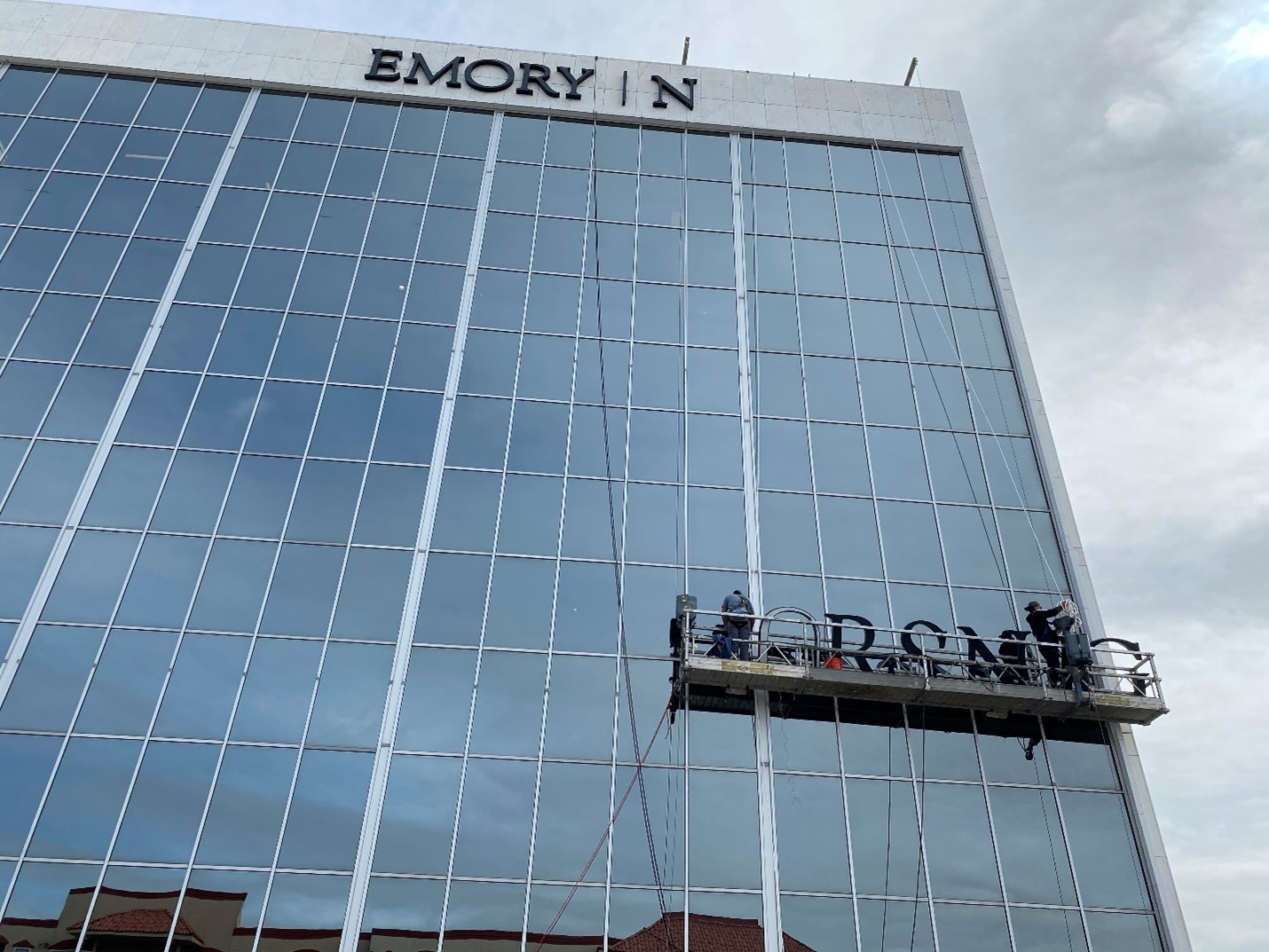 This installation was wide enough that we had to install one-half of the sign and move the swing stage to install the second half.
Completed Day Photo (swing stage supports still in place) – Black Letters on light background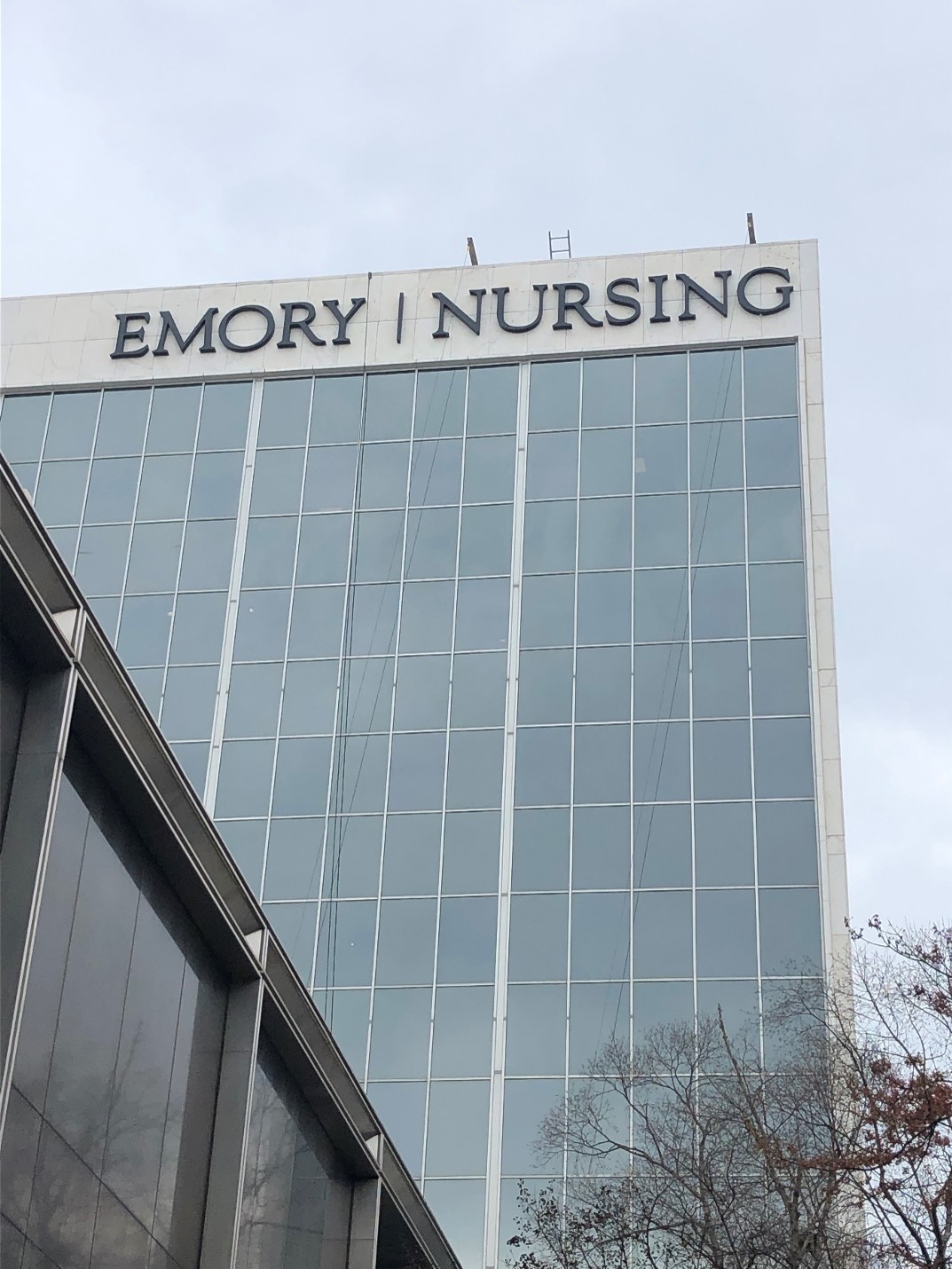 Nighttime Photo – White Lights
Emory University was very pleased with the sign for their School of Nursing's new location. And Signs and More, Inc was happy to be of service.