Georgia Bone and Joint http://www.georgiabonepc.com/ is in an office building with a number of tenants specializing in orthopedic care. Their large office building was relatively unmarked from the outside, making it difficult for customers to find them and determine which building entrance to use. In 2010, they contacted Signs and More, Inc to help rectify that problem. Signs and More recommended large channel letters on the front of the building, directory signs with reference to building letters, large building letters and inside directory and suite signs.
Front Channel Letters with Logo Box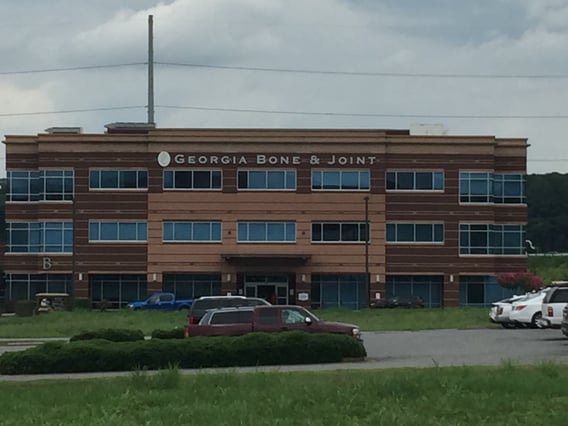 Directory Sign - Buildings A and B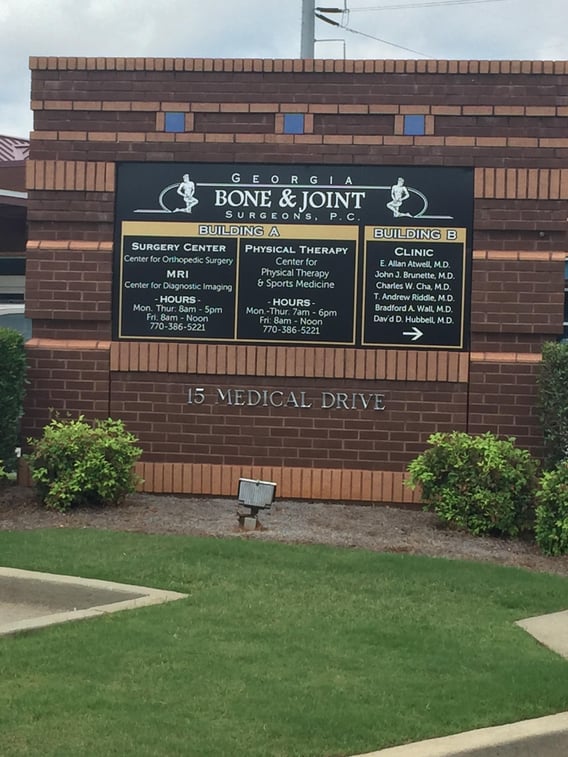 Building Directory - Building B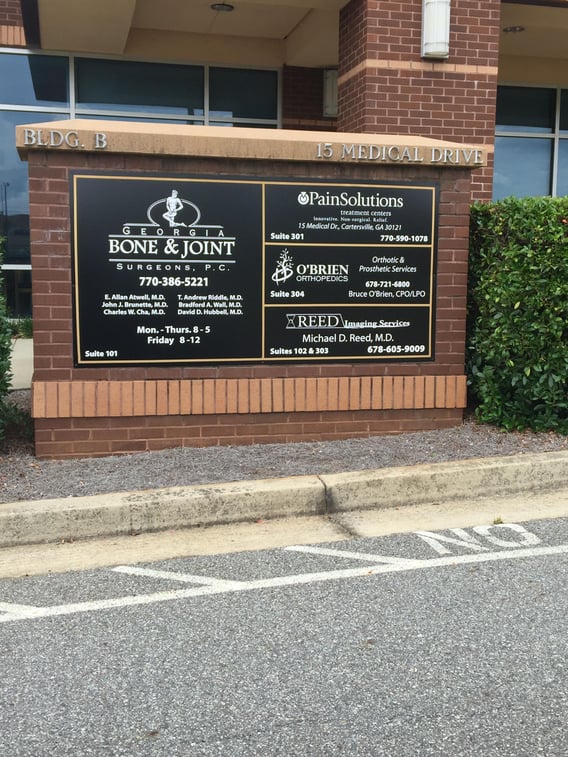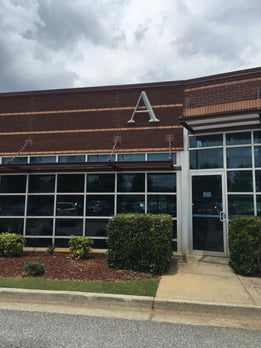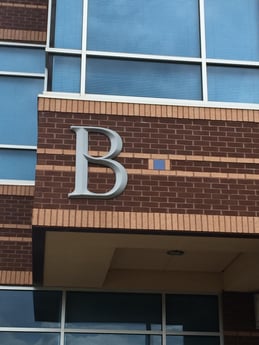 Elevator Directory and Changeable Suite Sign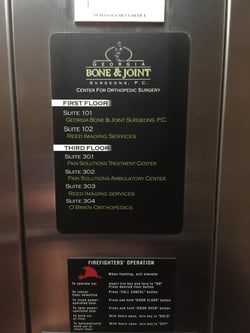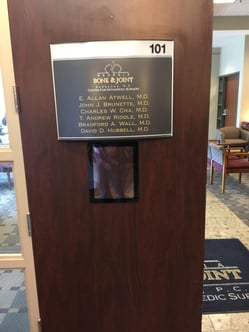 Recently, roadwork was done behind Georgia Bone and Joint, opening a new, busy road directly behind the building and making it more difficult for people to find the front entrance. They called Signs and More to mark the back of the building as well. We designed, permitted, manufactured and installed large, lighted channel letters very similar to the ones we put on the front of the building for the back of the building. Now people can see the building they're looking for from either side. Georgia Bone and Joint can thank the state of Georgia for additional advertisement opportunities on their building.
These Channel Letters can be seen from far away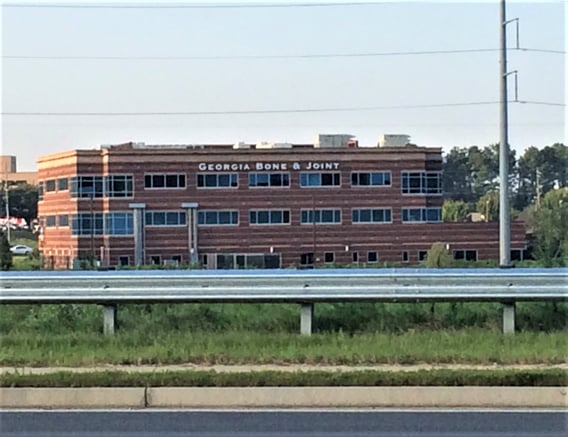 If your company or building has a new need for signage due to construction or any other reason, contact Signs & More: 770-383-8808 or info@signsmoreinc.com. We will be happy to help you!