Church signs for Atlanta Churches fulfill a broad range of duties. They inform guests of service times, provide wayfinding details and offer inspirational sayings on the interior. They also recognize heroes in the faith. What are the types of church signs that would be ideal for your congregation?
Monument Signs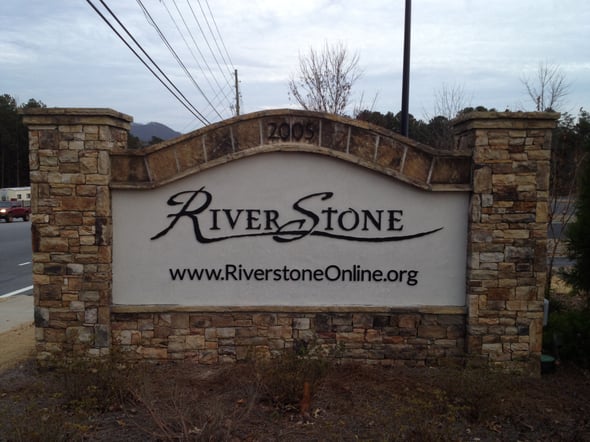 Placed on your property adjacent to the street, these signs appeal to motorists. They signal where your parking lot's entrance is located. A typical monument may be made from foam, standard masonry or aluminum. Foam is becoming more popular simply because the majority of these products is preformed and features attractive style elements. But a lot of churches prefer the traditional brick or stone and mortar.
The advantage of this signage does not stop there. Lit versions display all information after dark without having to rely on nearby landscape lighting. Adding a changeable letter readerboard adds flexibility to the product. Let members and visitors know of specialty sermon series as well as Bible study groups and children's vacation Bible school dates and times.
Children's Ministry Signs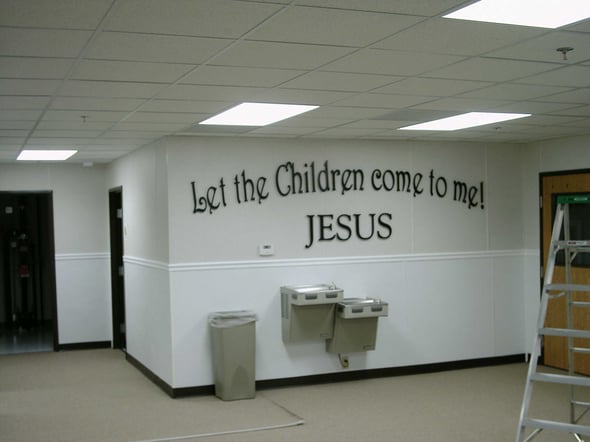 When your property allows for the setup of a children's ministry area, consider the addition of children's church signs to the walls surrounding this area. It identifies the location and reinforces the identity of this specialty ministry. Emphasizing the importance of this ministry on the interior of your building is easily done with an appropriate Bible verse. Display it with either dimensional letters crafted from acrylic or use vinyl lettering that can be installed directly to the wall.
Missions and Donor Signage Types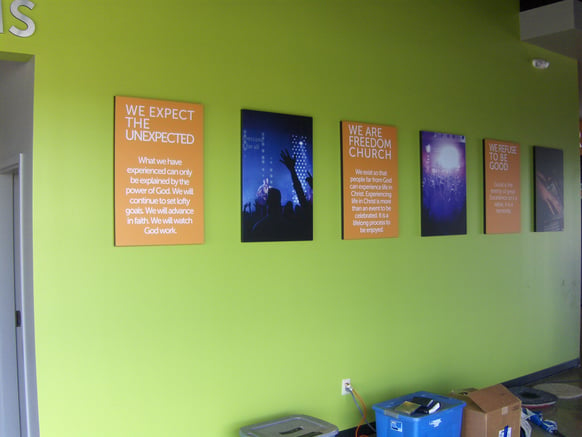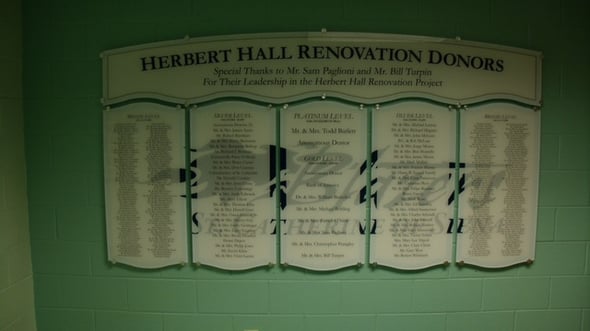 Both aspects are parts of the Christian faith. Giving of one's time and money emphasize the servant nature of the faithful. Call attention to the mission with philosophy signs that spell out why you do what you. This is an excellent source of information for first-time visitors. It also serves as reinforcement for current members. Acrylic mission signs with vinyl overlays that display specific locations around the world remind of the mission that a faith organization embraces. Donor signs honor those without whose financial sacrifices the local faith community could not fulfill its mission.
Building Signs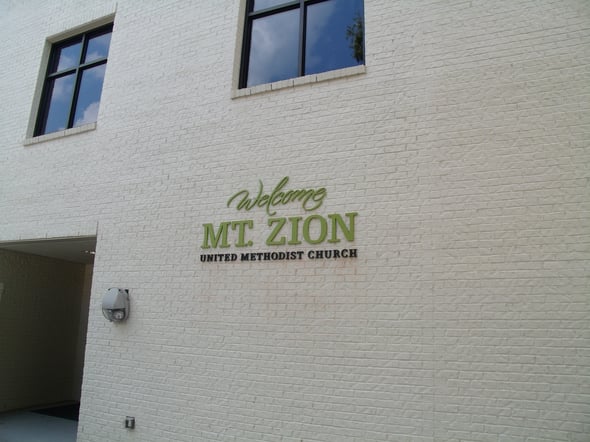 Identify the name of your congregation with a building sign. Dimensional Letters look attractive on the front of the building. Choose from lighted channel letters or unlit products.
When your congregation is part of a larger community of churches that spans the globe, display your symbol in painted PVC on the façade. Dimensional letters, too, provide an attractive means of representing the name of your faith organization.
Getting Started
Contact the professionals at Signs & More to discuss the various signs for churches in the Atlanta area today. Whether you need the types of signs we already discussed or are thinking of adding some bow flags to advertise specialty ministries, directories to help visitors traverse your property or entrance post and panel signage that highlights events and sermon times, we can help.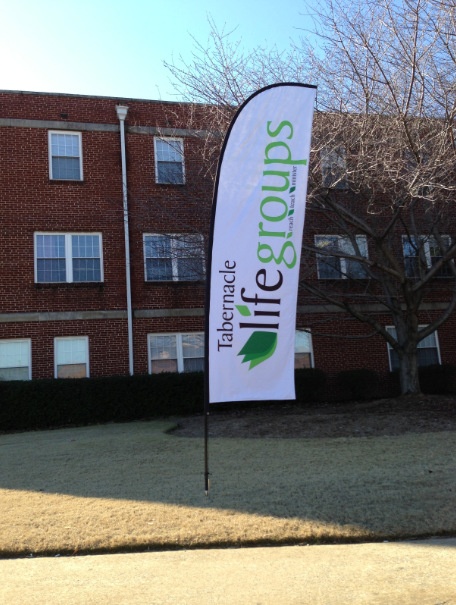 Our company is well-versed with the processes involved in doing business with a church. We gladly work with committees and present plans to the appropriate overseers. We can handle minor sign repairs as well as the complete replacement of your signage. Out of respect for your organization, we extend church discounts.