Our Graphic Artists Can Help with New Logo Design!
You already know that doing business with a full-service sign shop is a huge advantage for the company that likes to save money. When staying on budget is one of your top priorities, it makes sense that finding a group of professionals who can help you with all facets of signage design is a necessity. Did you know that our graphic artists also handle logo design for Georgia companies?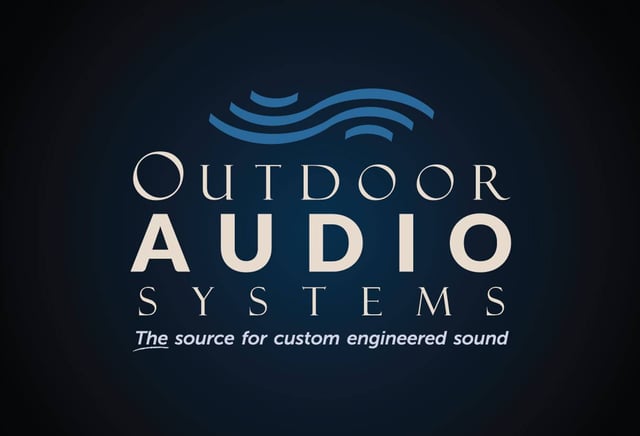 One of our existing customers came to us with an idea for a sister business (Outdoor Audio Systems). The name, tagline and logo were brainstormed in our office. From that meeting, our designers created the logo above using the new brainstormed name and tagline. The trick here is to work with professionals who understand current marketing trends. Our pros use Photoshop, Adobe Illustrator and a variety of other design software packages to get you the look that you want.
Should You Rebrand?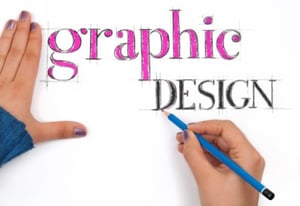 Rebranding is not as rare as you might think. The biggest companies do it on a regular basis. There are usually three reasons why management teams undertake rebranding efforts.
Appeal to a new demographic. When you have been in business for a long time, your demographic shifts. For example, toy makers understand that their customers may be between the ages of five and ten, but today's five to ten age group is far different from the one that bought toys a decade ago. In short, your logo has to appeal to the current group.
Replace dated colors. If you ever saw, lived with or heard of orange shag carpeting, teal appliances and avocado green furniture, we do not need to say any more. For those who are unfamiliar with the 1970s colors that companies have been getting rid of for years now, consider that these hues are decidedly dated, and give the impression that your products are, too. Changes are in order.
Replace outdated styles. Fonts, too, fall out of favor. Consumers look for the trendy, hip and funky. They reject what seems just old and out-of-date. These same folks are quick to differentiate between styles that are retro and those that are just tired and aged.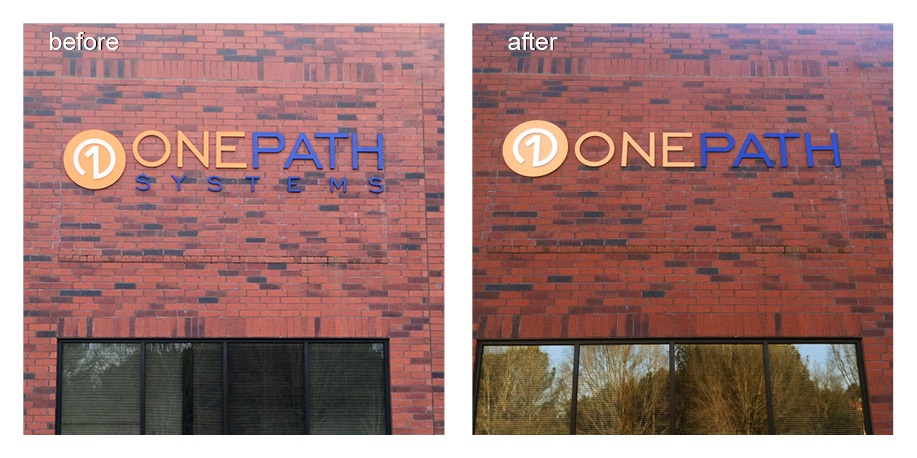 Case in point is our collaboration with OnePath. When they altered their logo taking out SYSTEMS, they moved the ONEPATH centered on the logo. We moved the existing letters to save them money, instead of having to manufacture new ones.

Signs & More can do redesign, keeping signage in mind and save our customers money and still greet consumers with new pizzazz. The trick here is to work with true professionals who have a keen eye for proportional signage arrangements.


Applying This Understanding to a Business in Georgia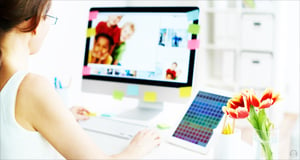 Visit our graphic artists to discuss your need for a new logo. We work with you to discover a new look that builds on your current logo design. Using software suites to show you the alterations that your name and logo display could undergo, you quickly see attractive new presentations. They still let the old name and look shine through for easy recognition by your loyal customer base.
Of course, if you are just starting out in business and need a great first logo, we can help you with that as well. We specialize in translating your ideas – be they doodles or hand-drawn images – into modern displays that make your brand shine. At the same time, we offer you input on possible signage materials that allow your chosen logo to stand out at its fullest potential.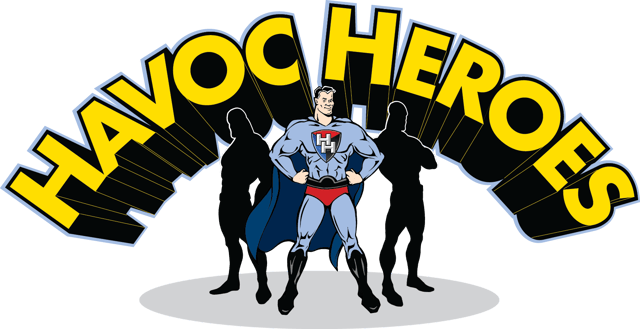 From hand drawn sketches, we created new heroes logo (as shown above). We commissioned a cartoonist to create the heros, instead of using canned art. Havoc Heroes now has a vector logo that can be used for all types of signage, stationery, shirts and etc.
Contact us today to get started on your project.